Wildomar Bariatric Surgeon Offers Educational Seminars for Weight Loss Candidates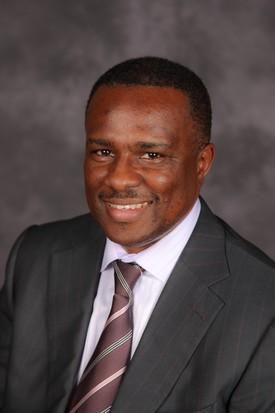 January 27, 2015 - Wildomar, CA
– Dr. Francis Essien is pleased to share his free, educational weight loss seminars with his local Wildomar patients. Dr. Essien is a highly skilled bariatric surgeon who performs bariatric surgery at Murrieta Valley Surgery. Recently, he has begun hosting several education seminars to help weight loss candidates achieve healthy lifestyle changes.
"These programs are meant to support weight loss patients as they embark on their journey to a healthier them," Dr. Essien says. "Obtaining the mentality needed for successful weight loss is challenging, but with a support group, patients are encouraged and motivated."
Dr. Essien allows patients to interact with esteemed dieticians, who expertly advise patients about the lifestyle changes they need to make. Because weight loss surgery is not an immediate solution, patients often agree to improve their diet and exercise regimens in order to lose weight successfully.
"Weight loss surgery will not work if a patient does not exercise and diet afterward," says Dr. Essien. "We provide these seminars so that patients can find an obtainable way to take the necessary steps to losing weight. Surgery takes one day, but your life is ongoing!"
Dr. Essien has earned his advanced laparoscopic surgery fellowship and performs bariatric procedures such as
laparoscopic roux-en-Y gastric bypass surgery
,
laparoscopic vertical sleeve gastrectomy
,
laparoscopic adjustable gastric banding (LAP-BAND) surgery
, and more. He, as well as his entire staff, are committed to the community becoming healthier.
About Dr. Francis Essien
Dr. Essien is an American Board Certified General Surgeon. He is also a Fellow of the American College of Surgeons. He completed his advanced laparoscopic surgery fellowship at Baylor College of Medicine, TX. He is a member of the American Society of Metabolic and Bariatric Surgery and the Society of American Gastrointestinal Endoscopic Surgeons.
Dr. Essien performs Bariatric Surgery at Inland Valley Regional Medical Center (IVRMC), Wildomar and Parkview Community Hospital, Riverside. For more information, visit
www.murrietavalleybariatricsurgery.com
Email Murrieta Valley Bariatric Surgery