Accredited-Online-Colleges.com Launches a New Modern & User-friendly Website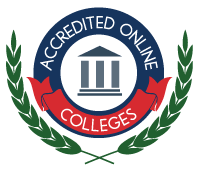 February 4, 2015 - Accredited-Online-Colleges.com has been helping individuals find the right accredited college or university with the degree program that fits their needs for twelve years. The completed redesign of the website makes it easier than ever to navigate and find the schools offering the degrees in the subjects they are searching for.
A new search box that takes center stage on each page of the site makes it simple to select a subject and search for a specific degree in that area. So whether a prospective student wants to earn an Associate, Bachelor's, Master's, PhD, or Certification in a specific subject area, they can easily find what is available from schools all over the country.
The new site also offers a mobile-friendly responsive experience. Since 30% of website visitors access Accredited-Online-Colleges.com from a mobile device, this was an important component in developing the new site.
According to Xcellimark Vice-President, Nancy Lambert, "We have already seen the website's bounce rate decline significantly since the launch a few weeks ago. This clearly indicates that the site is delivering a greater customer experience allowing visitors to find their information more easily."
Additional noteworthy improvements as a result of the new website design include:
Integration of an advanced degree search tool to accredited online colleges across the United States
Faster web page loading time, which allows users to gain access to their degree information more quickly.
The new design makes a huge difference on some of the major functions of the website from easy navigation to a more streamlined organization of degree types. Thanks to Xcellimark, Accredited-Online-Colleges.com now has a website with an updated look and feel that offers visitors the opportunity to easily explore both the various colleges around the country and the wide range of degrees offered on every level from certifications to PhDs.
About Accredited Online Colleges
Accredited-Online-Colleges.com is a comprehensive directory of online education resources and accredited colleges and online degrees geared toward working adults interested in preparing for better job opportunities, reaching their educational goals, and improving the quality of their lives in general.
Email Accredited-Online-Colleges.com