Ryan Smith, President of DFPG Investments, Inc., Accepted into FINRA's CRPC Program at Wharton School of Business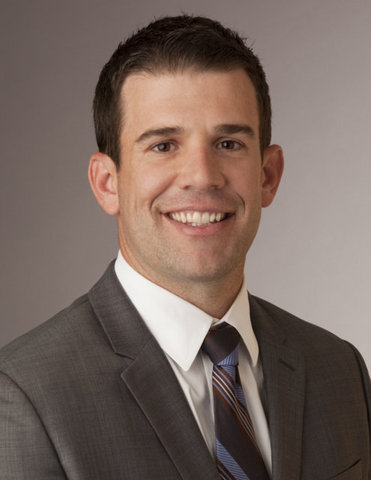 January 31, 2015 - Ryan Smith, co-founder, President and Chief Compliance Officer at DFPG Investments, Inc. (
DFPG
) has been admitted into FINRA's
CRPC Program
at the Wharton School of Business. Smith was one of only three candidates awarded a FINRA scholarship into this nationally recognized program.
FINRA has partnered with the Wharton School of Business to establish the CRPC Program, which was created to provide industry professionals an elite level of training in industry compliance and regulatory matters.
"I want to thank FINRA for this incredible opportunity and express appreciation for the scholarship they awarded to me," says Smith. "I am truly humbled for being admitted into this prestigious program, at one of the nation's finest business schools."
Smith says that FINRA's CRPC Program plays a critical role in the investments industry. "FINRA is a very important regulatory agency within our industry. The CRPC Program is their way of reaching out to industry professionals and offering training and education, with the intention of elevating the conduct and practices of executives and firms."
In 2014, Investment News celebrated Smith as one of the top investment professionals in the nation, awarding him their
40 Under 40
award. Smith was one of eight investment professionals recognized for their entrepreneurial pursuits.
In addition to his executive duties at DFPG, Smith is also the co-founder and President of
Diversify, Inc.
which is an award-winning wealth management firm based in Salt Lake City, Utah.
Visit
http://www.finra.org/Industry/Education/UniversityPrograms/FINRAInstitute/
to learn more about FINRA's CRPC Program at the Wharton School of Business. You can contact DFPG Investments, Inc. (DFPG) at
www.dfpg.com
, by calling (801) 838-9999, or you can email Nick Hansen at
nhansen@dfpg.com
.
Securities offered through DFPG Investments, Inc. Member
FINRA
/
SIPC
. This is neither an offer to sell nor a solicitation of an offer to buy securities. The information in this press release alone cannot, and should not be used in making investment decisions. Investors should carefully consider the investment objectives, risks, charges and expenses associated with any investment.
Email DFPG Investments, Inc.