Portland Facial Plastic Surgeon Dr. David Magilke Launches New Website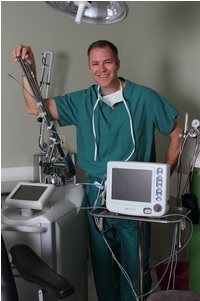 February 3, 2015 - Dr. David Magilke, a renowned facial plastic surgeon in Portland, OR, is pleased to announce the release of his new website. The new website features a brand new design and website copy and was created to better serve the needs of Dr. Magilke's current and prospective cosmetic surgery patients. Dr. Magilke is confident that his new website is a great representation of his modern plastic surgery practice.
Dr. Magilke's new website design features an intuitive navigation to help visitors find the information they need quickly and easily. The website also features all new content, covering the wide range of procedures that Dr. Magilke offers, including brow lift, facelift, rapid recovery facelift, rhinoplasty, blepharoplasty and more. Dr. Magilke has added this content so that patients can learn more about the specific procedures they're interested in, and feel prepared for their consultation at his Portland practice.
Another helpful section of the website is the before and after photo gallery. Dr. Magilke is pleased to share dozens of photos of his real facial plastic surgery patients, so that individuals considering surgery can see the kind of results possible under his care. Website visitors can browse through these photos to gain a better understanding of the realistic outcomes of each procedure.
The testimonials section of the website is also popular among patients who are in the process of selecting a plastic surgeon. This section features real stories and comments from patients who have been treated by Dr. Magilke. It is a testament to his outstanding reputation as a trusted plastic surgeon in Portland.
Lastly, individuals can visit the site to check out the current specials, purchase beauty products, and even schedule a private consultation.
More about Dr. David Magilke
Dr. David Magilke has nearly 20 years of experience as a facial plastic surgeon and is certified by both the American Academy of Otolaryngology and the American Board of Facial Plastic and Reconstructive Surgery. At his state-of-the-art facilities in Portland, OR, he offers a wide range of surgical and non-invasive cosmetic procedures to help patients look and feel their best. Dr. Magilke is committing to providing the very best patient care and outstanding surgical results. To learn more, or to schedule a consultation, call 503-297-6511 or visit
www.portlandfacedoctor.com
today.
Portland Face Doctor
9427 SW Barnes Road, Suite 394
Portland, OR, 97225
Email Portland Face Doctor