Corporate Finance Associates Adds Investment Banker in Portland, Maine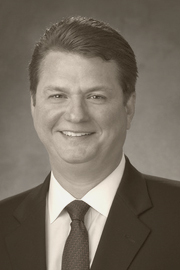 February 6, 2015 - Corporate Finance Associates, a leading middle-market mergers and acquisition firm announced the recent addition of
Harry P. Yergey
to their Portland, Maine office.
Harry comes to CFA with a solid business background with over 27 years of extensive experience in all aspects of bank management, business development and investment banking. He is a proven leader with the ability to identify, develop, implement, and successfully execute transactions for commercial and investment banking clients. Prior to joining CFA, Harry was previously part of the management team serving as Executive Vice President overseeing North America at Commerzbank, AG in New York. In addition to general management responsibilities, his business lines included corporate finance and corporate coverage. Prior to this, Harry was the head of Commerzbank's London Branch from 2004-2008, with business responsibility for all Western European corporate clients (excluding Germany). Clients included a broad spectrum of large corporate multinationals, as well as small and mid-sized companies.
"We are fortunate to have Harry Yergey join our ranks and welcome him to CFA Portland. CFA clients will benefit from his solid business background and years of M&A experience," said
Peter Heydenrych
, Chairman and CEO of Corporate Finance Associates.
About Corporate Finance Associates
Corporate Finance Associates is a major investment banking services firm with over twenty offices in North America, two in India, one in Mexico and partner offices in Europe, Asia and Brazil providing middle-market companies with a wide range of financial advisory services and access to capital resources. From project inception to completion, a senior principal guides clients through every challenge, advocates on their behalf, and leverages CFA's experience and extensive resources. More information is available via the internet at
www.corporatefinanceassociates.com
Email Corporate Finance Associates