Local Dentist Reaches Out to Patients through Online Web Presence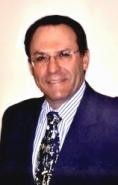 February 17, 2015 - Nutley, NJ
- As the popularity of online search continues to rise among people searching for dental care, the office of Barry J. Litwin, DDS offers an informative website for oral health knowledge.
Cosmetic dentist, Dr. Barry Litwin offers his community the benefit of important oral health resources via his updated website. His website contains many informative features, including patient education videos and descriptions of popular dental procedures. Giving patients and users this knowledge helps them make better informed decisions about their oral health.
Dr. Litwin explains, "We want our website to be the one people in our area visit to get all of their dental questions answered. We've created many pages of content that we think address most concerns people have when selecting a dentist; our hope is that these pages help them make the decisions they're trying to reach."
Current and prospective patients now have access to information about dental financing, educational videos, before and after photos of dental procedures, and other informative content when they visit the website. Some of Dr. Litwin's services include:
Porcelain crowns and bridges
Family dentistry
Dr. Litwin utilizes his website to educate the community on the importance of oral health by offering additional pages with informative resources about home oral health care, preventive dentistry, and oral hygiene aids.
"I want my patients to feel absolutely comfortable with the level of service I provide, and that includes any treatment recommendations our office provides," Dr. Litwin adds. "I use our dental videos and photo gallery to further explain my recommendations and make sure my patient feels confident before moving forward with treatment."
For more information about preventive dentistry,
cosmetic dentistry
, and how to achieve good oral health, visit Dr. Litwin's website at drlitwin.com
About Barry J. Litwin, DDS
Dr. Barry J. Litwin is a graduate of the New York University College of Dentistry, where he received a degree as Doctor of Dental Surgery (D.D.S.). Upon graduation, Dr. Litwin attended a one year general residency internship at Baltimore City Hospital and two years of advanced periodontal training at Albert Einstein and the Manhattan VA Hospitals. He was later awarded a Fellowship in the Academy of General Dentistry (FAGD) and is a member of the American Dental Association, New Jersey Dental Association, Essex County Dental Society, and the Academy of General Dentistry.
Email Barry J. Litwin, DDS