Community Hills Condominium Association Selects mem property management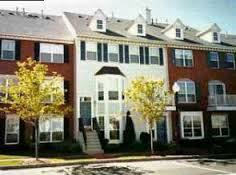 February 11, 2015 - Community Hills Condominium Association, an upscale 206-unit condominium community in Newark, New Jersey recently selected
mem property management
in New Jersey as their new property management company.
"When the Community Hills Condominium Association decided to look for an alternative to their previous property management company, we sat down with board members and showed how we can add value and improve the quality of life for residents" says Martin Laderman, founder and CEO of
mem property management
, "Community Hills is a gated community with 24-hour security. The gatehouse with manned security will give you the comfort of knowing that this is your own private world where only you, your neighbors and invited guests are welcome."
Community Hills is located in a desirable neighborhood in Newark, New Jersey boasting four highly regarded institutions of higher learning nearby - Rutgers University (Newark Campus), the New Jersey Institute of Technology (NJIT), the New Jersey Medical School (Rutgers), and Essex County College.
Community Hills is conveniently located for commuters looking for easy and affordable access to New York City, Jersey City, or Hoboken by the PATH or NJ Transit. The community is also close to major highways including the New Jersey Turnpike, Garden State Parkway, I-280, I-78 and Routes 1 & 9. Newark International Airport is located just a few minutes away.
For the best in local arts and culture, Community Hills residents can enjoy world-class entertainment at the New Jersey Performing Arts Center, home to the New Jersey Symphony Orchestra and the New Jersey State Opera and Prudential Center hosts the New Jersey Devils.
"Newark is one of the most exciting places in New Jersey right now, urban planning is yielding a wonderful flowering of residential and commercial real estate development," said Laderman, "we're very excited to be a part of the incredible history of Newark and work with the Community Hills Condominium Association."
About mem property management company
mem property management co
is a privately held New Jersey property management company privileged to serve some of the finest communities throughout New Jersey including many of the major developers and builders as well as communities as diverse as small ocean-front condominiums to large master-planned communities with several hundred homes to age-restricted retirement communities.
To learn more about
mem property management corporation
, please visit
http://www.memproperty.com/
or call (201) 798 - 1080.
Email mem property management