Nashville Accounting Firm Opens Second Location and Adds New Certification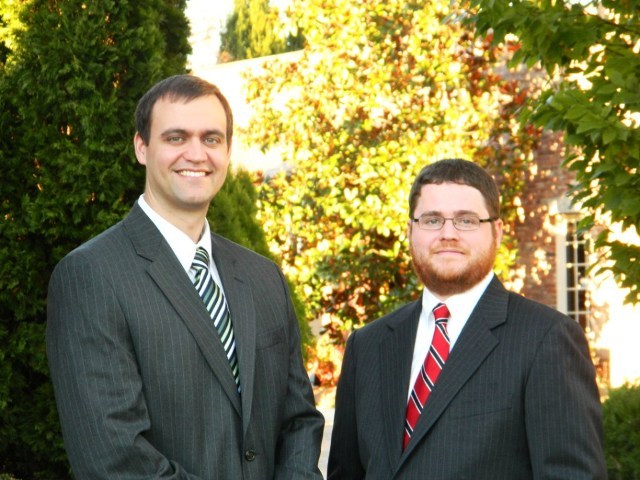 February 24, 2015 - Nashville, TN
- John Cody is happy to announce that he and business partner Brad Jones have opened a second location for their accounting firm. With this new location, they hope to offer beneficial accounting services to more communities in Tennessee.
Cody & Jones CPAs, LLC now has an office in Nashville and another in Gallatin. Firm co-founder,
John Cody
, states, "We've really enjoyed helping the people of Nashville with essential accounting services for their households and businesses. We look forward to serving the community of Gallatin with these services, as well."
Their new Gallatin accounting office is located on the historic square in downtown Gallatin. John and Brad are anticipating meeting a diverse group of business owners and clients in their new office location.
In addition to the expansion, John is pleased to announce that he recently received his Chartered Global Management Accountant (CGMA) certification.
The CGMA designation is issued in a joint venture by the American Institute of Certified Public Accountants and the Chartered Institute of Management Accountants. A CGMA is given to accountants who have demonstrated a history of expert knowledge and a dedication to helping others achieve long-term success.
Cody & Jones is excited to provide more business and individual clients in their new community with
accounting services
that are backed by years of wisdom and a commitment to helping their future growth.
About Cody & Jones CPAs, LLC
Cody & Jones CPAs, LLC is an accounting firm that specializes in providing tax and accounting help to individuals as well as small businesses. John Cody graduated from SUNY Potsdam with a B.S. in Business Administration and then received his Masters of Business Administration from Clarkson University. Brad Jones graduated from the University of Tennessee at Martin with a B.S. in Business Administration in Accounting.
For more information about Cody & Jones CPAs, LLC, please visit
codyandjones.com
.
Email Cody & Jones CPAs, LLC