Corporate Finance Associates Adds Investment Banker in San Diego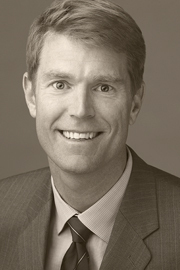 February 13, 2015 - Corporate Finance Associates, a leading middle-market mergers and acquisition firm announced the recent addition of
Ryan Rothschild
to head their San Diego, CA office.
Ryan comes to CFA with a solid business background with over 20 years of professional experience in mergers and acquisitions, corporate finance, and as a successful business owner. His extensive entrepreneurial background, as an owner/operator of service, technology, manufacturing, and consumer product companies provide him a unique perspective and capability.
Ryan began his career with the nation's largest middle-market mergers and acquisitions firm where he evaluated, sold, or was in the process of selling, over 100 companies in a variety of industries. He then became President of a growing consumer products company. Under his leadership, the company grew over 500% in 7 years and sold over $150M worth of product at big box, specialty, and mom & pop retailers. Ryan has also owned successful fitness centers and has owned and operated two mobile app technology companies.
Ryan has a passion for advising and representing entrepreneurial companies in mergers and acquisitions transactions. Ryan is an experienced deal maker and leader with specialties in management, finance, sales, technology, service, marketing, distribution, and inventory management. Ryan's passion and his operational and negotiating skills serve his clients well.
"We are extremely pleased that Ryan has joined the CFA team," said
Peter Heydenrych
, Chairman and CEO of Corporate Finance Associates. "With his broad experience, network, reputation, and high level of professionalism, we strengthen and expand CFA's reach and capabilities in Southern California."
About Corporate Finance Associates
Corporate Finance Associates is a major investment banking services firm with over twenty offices in North America, two in India, one in Mexico and partner offices in Europe, Asia and Brazil providing middle-market companies with a wide range of financial advisory services and access to capital resources. From project inception to completion, a senior principal guides clients through every challenge, advocates on their behalf, and leverages CFA's experience and extensive resources. More information is available via the internet at
www.corporatefinanceassociates.com
Email Corporate Finance Associates