Woodland Hills Dentist Offers Convenient Treatment for Sleep Apnea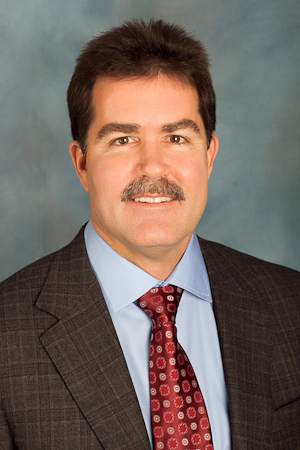 February 17, 2015 - Woodland Hills, CA
– Dan. P Hilton, local cosmetic dentist and sleep medicine specialist, offers his patients comfortable treatment options for sleep apnea and snoring, including, when indicated, the benefit of an at-home sleep study.
The dental office of Dan P. Hilton, DDS, takes a comprehensive approach to a myriad of oral health issues from dental and facial aesthetics, including missing teeth, to numerous comfortable ways to help one with the anxiety of dental care. Dr. Hilton has extensive training to treat sleep apnea, loud snoring, TMJ, and facial pain – conditions which have larger implications for your overall health.
Dr. Hilton states, "
Sleep apnea
is a dangerous health problem that prevents people from breathing regularly throughout the night and can contribute to other health issues, like high blood pressure, short term memory loss, and weight gain. Getting standard treatment used to be an inconvenient process, but my team is able to help patients get care that works for them."
After speaking to their physician, patients may be instructed to undergo a sleep study, where they visit a laboratory and spend the night there. "These overnight sleep studies are stressful for some patients," Dr. Hilton explains. "When possible, we can recommend that a patient use a
portable monitoring system
, at home, to collect the preliminary information their physician will often need to formulate a diagnosis."
Once diagnosed, Dr. Hilton, when indicated, provides patients with an oral device, which is worn while they are at sleep. The device gently opens the patient's bite and teases the jaw slightly forward to help open air passages for easy breathing and an improved quality of sleep. Dr. Hilton adds, "This device stops loud snoring almost immediately and can also alleviate symptoms associated with teeth grinding and TMJ disorder. With oral appliance therapy, we make the process of treating sleep apnea, snoring, and TMJ a better experience for people in our community."
Dr. Hilton continues to expand his professional knowledge of sleep dentistry to better help his patients. He actively participated in the UCLA Sleep Medicine and Orofacial Pain Study Club in 2014 and completed an additional sleep medicine update residency in the winter of 2013. He continues his training once again in 2015 at UCLA, with his Study Club participation. Of additional interest, Dr. Hilton joins colleagues in Denver, Colorado every year to study the effects of sleep apnea and snoring at high altitude.
About Dan P. Hilton, DDS
Dr. Hilton is a graduate of the UCLA School of Dentistry and has been practicing in the Los Angeles area since 1985. He is an active member of the American Dental Association, American Academy of Dental Sleep Medicine, American Academy of Sleep Medicine, American Academy of Orofacial Pain, and American Dental Society of Anesthesiology. Dr. Hilton practices general, implant, and cosmetic dentistry with a special emphasis on all aspects of relaxation /sedation dentistry and dental sleep medicine. He is California State Board Certified in Intravenous and Oral Conscious Sedation from UCLA. Dr. Hilton has completed extensive residency training at UCLA in the disciplines of Sleep Medicine, TMJ, and Orofacial Pain.
To learn more about sleep apnea treatment, visit the website at
danphiltondds.com
.