Local Financial Consulting Firm Offers Digital Client Tools for Money Management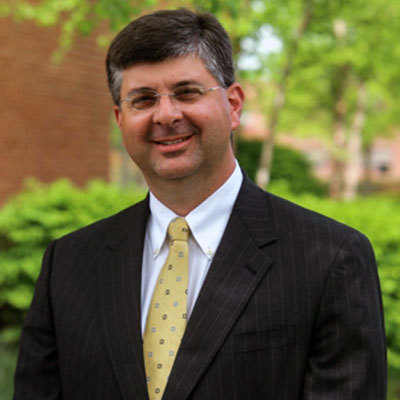 February 17, 2015 - Lexington, KY
– Legacy Consulting Group, an accounting and financial management firm, provides their clients with online financial tools for better planning and client empowerment.
David Hudson's Lexington CPA and business consulting firm, Legacy Consulting Group, is focused on giving clients the knowledge and tools to take control of their finances and make more informed choices about their money. In addition to one-on-one consultations, where David breaks down complex financial concepts to empower clients, he is happy to provide the people he helps with online tools for financial success.
"We use Riskalyze, E-Money, NetLaw, and our online client portal to help clients get improved transparency into the financial process," David states. "We use sophisticated online tools for client convenience and education, helping them manage and balance their money in a way that makes the most sense for them."
With E-Money, clients in David's community are given a dashboard that allows them to see balances, growth, and to take advantage of budgeting tools. In addition, the Riskalyze program helps clients discover their risk tolerance with an advanced mathematical formula. Legacy Consulting Group is also an approved provider of NetLaw, an affordable service for basic estate planning documents — Wills, Power of Attorney, HIPPA Authorization, and HealthCare Surrogate. This estate planning service is perfect for clients who do not wish to pay an expensive attorney for services, but who still need their legal documents prepared accurately, affordably, and painlessly.
David adds, "At every stage of life, or professional development, our clients' financial goals and management needs change. With the E-Money, NetLaw, and Riskalyze tools we offer, we help people determine their acceptable level of risk, create budgets that work for their current goals, and prepare essential estate documents. Our team does a lot of talking and digesting information with clients, so they feel good about making financial choices. These online tools give our clients further control and information about their money."
Should clients have any questions about their financial plan or a
business consulting
concern, they can exchange documents with David's firm via the website's secure client portal, any time of day. Legacy Consulting Group has been recognized as a Dave Ramsey endorsed CPA and offers financial assistance that follows a philosophy of living out of debt and putting yourself in the best financial position possible.
For more information about digital money management tools, visit the website at lcgcpa.com
About David Hudson, CPA/PFS, RFC and Legacy Consulting Group
David Hudson attended the University of Tennessee, where he earned his Bachelors of Science in 1993 and later his Masters of Accountancy in 1996. David worked for several prominent CPA firms in Lexington, but had a greater vision of service. It was his "outside the box" thinking that fueled David to start his own practice in 2002. Legacy Consulting Group (LCG) has grown to be a center for financial education and empowerment serving individuals, families, and businesses alike. LCG's David Hudson is a Dave Ramsey Endorsed Local Provider (ELP) for
CPA and Tax Services
.