Orchestrate to participate in MBA's National Mortgage Servicing Conference and Expo, 2015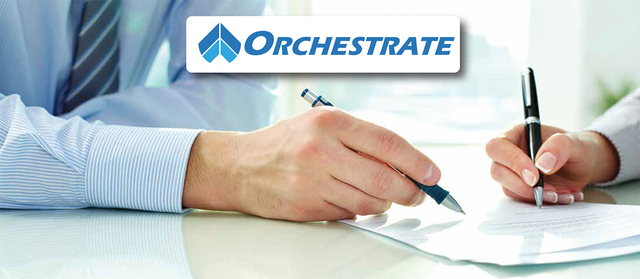 Dallas, Texas – February 19, 2015 – Orchestrate Technologies, LLC, a Dallas based Business Process Management organization, will be participating in National Mortgage Servicing conference and Expo, 2015. The conference is going to be held during the week February 23 – 26, 2015 in Dallas, TX. This conference is being organized by MBA - Mortgage Bankers Association.
Orchestrate is excited to take part in a conference and expo that is drawing such a huge gathering of mortgage industry leaders. With core focus on origination, servicing and customer contact, Orchestrate offers end to end mortgage services. Our services and solutions aim to improve the scalability and flexibility of mortgage operations, making the mortgage life cycle process more efficient and effective.
Orchestrate
mortgage servicing
experts will be present at the conference and ready to discuss the business challenges & requirements and demonstrate how Orchestrate services reduce costs in key process areas:
Origination
Processing
Underwriting Support
Appraisal & Order management
Title Services
Closing & post closing
Customer Contact Services
Tax and Flood Services
"Orchestrate has recognized a strong opportunity for our Business Process Management services in the US mortgage sector, in which clients are expecting better expediency and enhanced end customer satisfaction," said Z. Ed Lateef, CEO, Orchestrate Technologies, LLC. "We provide services to encounter business issues and trim down expenditure for mortgage providers and are dedicated to grow our services in this sector."
Orchestrate invites MBA conference attendees to meet our experts to discuss and know more about our services. To schedule a meeting in advance, send an e-mail to our Director of Sales & Business Development Dale Bennett at
dbennett@orchestrate.com
or to Dheeraj Shanbhag at
dshanbhag@orchestrate.com
About Orchestrate: Orchestrate is a US based Business Process Management company with headquarters in Dallas, Texas.
Orchestrate
is a forthcoming source to the diverse needs of lenders & Mortgage Service providers. Our team is continuously motivated to add value to your business through capable back office practices and significant savings.
We support your business by:
Distinctive and lucrative solutions.
Work closely with your team to establish a responsive re-engineered process for greater business outcomes.
Offering our supreme skills and experience to serve you from different geographic locations.
Providing value added services such as reporting and predictive analytics that can improve your end customer experience.
Press Contact:
Dheeraj Shanbhag
972 810 7066
dshanbhag@orchestrate.com
Email Orchestrate Technologies, LLC