Jennifer L. Davidson, CPA, PC Opens New Tax Service Business in Southern Maine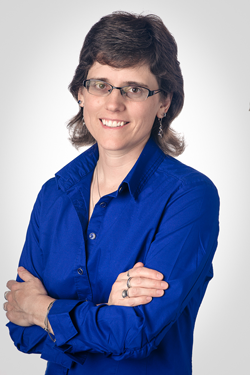 February 24, 2015 - Wells, ME
– Jennifer L. Davidson, CPA PC (JLDCPAPC) is proud to announce that she is now licensed to assist individuals, small businesses and trusts with taxes and financial consulting in the lower seacoast area of Maine.
With over a twenty years of experience serving clients from Northern MA and Southern NH, Jennifer understands the close proximity of the states, how livelihoods cross borders and the specific tax requirements for each state. Clients will learn to grow their income by following a strategic tax plan throughout the year.
"Bordering New Hampshire and less than an hour from Massachusetts, those who live in the lower seacoast of Maine who live or work across state borders are required to report accurate tax returns to both states." stated Jennifer, "It's important for people living in Southern Maine to understand how
crossing the border complicates the tax process
. In addition, many people have second homes and/or rental property in Ogunquit, York and Wells, while living in Massachusetts or New Hampshire. This raises significant estate planning issues that must be addressed."
JLDCPAPC will work with individuals and
trusts in tax preparation and planning
. Jennifer will work to simplify tax trust management in order to prepare the trustee and safeguard the beneficiaries. It is always the goal to reduce liabilities and provide a path to steer trustees through asset and investment decisions, tax liability accountabilities and determining taxable income.
Jennifer continued, "It has always been a passion of mine to find a better way for clients to save money, and tax services is a great path to do so. I look forward to helping the people of Maine keep more money in their pockets come tax time."
About Jennifer L. Davidson, CPA PC
Jennifer began offering accounting services in 1999 when she started her first accounting & tax firm, Jennifer L. Peirce CPA. After she graduated from Bentley College where she earned her Masters of Science in Financial Planning with High Distinction in 2003, she started
Milestone Financial Planning, Inc
. She is a member of several financial organizations, including the National Association of Personal Financial Advisors, the American Institute of Certified Public Accountants, and the Massachusetts Society of Certified Public Accountants. She offers her services to clients in Northern MA, Southern NH and just recently in and around Ogunquit, ME. For over a decade, Jennifer has been a financial planner in MA and NH and will soon bring her Milestone Financial Planning business to the people of Maine as well.
For more information about Jennifer L. Davidson CPA PC, please visit
http://jldcpapc.com/index.php
Email Jennifer L. Davidson CPA, PC