Protect Your Rental Properties with Help from Allegheny Attorneys at Law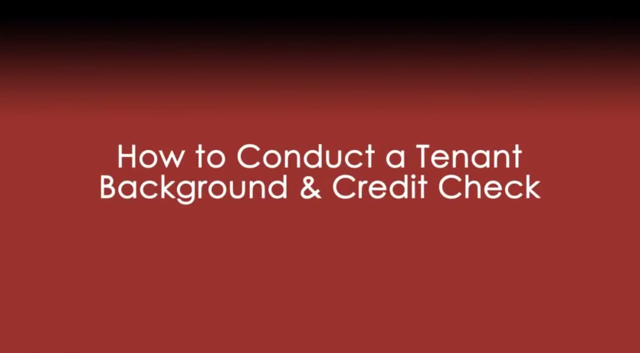 February 24, 2015 - Renting out your property investments to tenants is always a risky decision. Tenants who have a criminal background, a history of bad credit, or problems with other landlords make leave your property investments vulnerable to potential damages. Make sure you reduce your risk of property damage of future renter problems with help from the latest video from Allegheny Attorneys at Law, "How to Conduct a Tenant Background & Credit Check."
As a Landlord in Pennsylvania, you are entitled to certain rights to ensure the protection of your rental properties. One of these rights is the right to conduct a thorough tenant background and credit check on any prospective renters.
Having all potential renters fill out an application form can provide you with a wealth of valuable information to help you determine the quality of the renter. Asking for references from former landlords, current & former employers and other personal information can give you a brief insight into a prospective renter.
Within your application, be sure to include a credit authorization form, along with a driver's license number, bank account number and social security number for a credit check. When running a credit check, be sure to run your credit report with all three main credit reporting bureaus being TransUnion, Experian and Equifax. A credit score can provide you with valuable insight into the financial responsibility of any potential renter.
Take your application process even further with help from a tenant screening company who can provide a thorough background check on your applicants. These background checks can reveal any potential problems about your applicants, such as criminal records and a verification of any prior addresses.
Running a thorough credit and background check can save you time and money down the road, reducing any potential risk for damage or frustration with your future tenants. Make sure you know the proper procedure by watching the video at
http://www.alleghenyattorneys.com/blog/conduct-tenant-background-credit-check-video/
.
Make sure you are aware of your landlord rights with help from an experienced landlord tenant attorney at Allegheny Attorneys at Law. At AAAL, our attorneys have the knowledge and experience needed to help guide you through renting out your properties. Gain a better understanding of Pittsburgh, Pa Landlord Tenant Law by visiting
www.alleghenyattorneys.com
today.
Email Allegheny Attorneys at Law, P.C.