Growing Consumer Debt Raises Concern for Economic Recovery, Says Pioneer Law Firm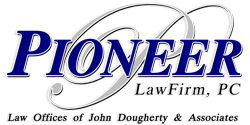 Westminster, CO – Feb. 25, 2015
– Pioneer Law (
PioneerLawFirm.com
) a Colorado firm providing bankruptcy, FDCPA, real estate, and business law services sees a trend of growing credit card debt as a risk to consumer finances. Since the end of the Great Recession consumers had made gains in repaying credit card debt, and still are weary of credit cards. However the recent rise in credit card debt, combined with statistics that a quarter of Americans have more credit card debt than savings, causes alarm that average American budgets haven't improved since the financial crisis.
In the years since the financial crisis of 2008, Americans had made good efforts in repaying unsecured debt like credit cards. At a peak of $1 trillion dollars of consumer credit card debt in July of 2008, U.S. consumers reprioritized their finances and collectively began repaying debt faster than before. By the
middle of 2012
the total credit card debt had shrunk to $850.7 billion. However national credit card debt has been
climbing over the past months
and has risen again to total $882 billion in November 2014. The Federal Reserve Bank of New York estimates the total debt of Americans, including automotive and mortgage, now totals more than
$11.8 trillion
.
Credit card spending is growing the fastest pace in eight months, possibly showing consumer security as employment has increased and the economy has continued recovering. Other statistics however show reasons for concern with the increase in credit card usage.
Studies by Bankrate.com
show nearly one-quarter of Americans owe more money on their credit cards than they have in emergency savings. With credit cards charging higher interest rates than savings accounts pay, the scenario makes it harder to climb out of debt.
The same Bankrate survey shows that 58 percent of consumers do have savings greater than their credit card debt. However these numbers are the same as a similar Bankrate survey from 2011, showing that Americans haven't improved habits of spending versus saving. Senior citizens (ages 65 and older) and millennials (ages 18 to 29) were the least likely to have more card debt than savings. Consumers in higher income brackets were more likely to save. College graduates were least likely to have no emergency savings and no credit card debt.
"If Americans are again taking on more credit card debt and one-in-four have greater debt than savings, then the nation's economic recovery is at risk. A survey by American Express in 2014 found that half of all Americans had experienced an unforeseen expense in the past year. These statistics paint a picture where at least one in eight Americans is in financial crisis at any given time," says John Dougherty, Founding Attorney at Pioneer. "This same one-in-eight Americans don't have enough savings, they've used up most of their available credit, and are short on options. This population is a job loss, medical emergency or even car accident away from financial disaster."
About Pioneer Law
Pioneer Law is a legal firm specializing in Bankruptcy, Business Litigation, FDCPA, and Real Estate law. For those paralyzed by debt, disputing with a business, troubled by a collector, or involved in the sale of real estate, the specialists at Pioneer Law are prepared to advise, represent, and give peace of mind. For more information visit
PioneerLawFirm.com
.