Frisco's North Texas Enterprise Center Spurs Growth From Within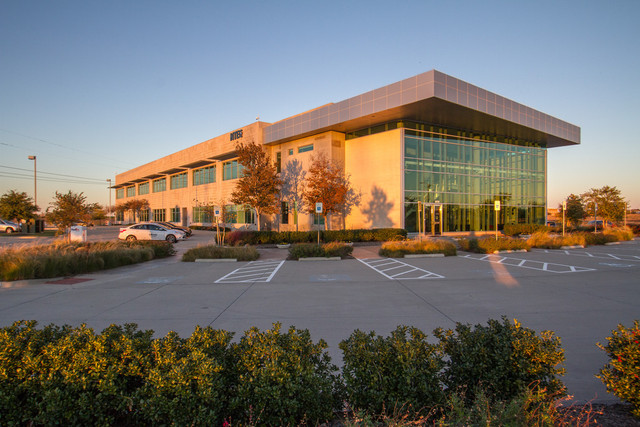 Business Accelerator Thriving After Revamp
FRISCO, TX (Feb. 27, 2015) – With Frisco's "5-Billion Dollar Mile" drawing established businesses to the booming community, the
North Texas Enterprise Center (NTEC)
is growing several promising and successful ventures from within.
Just two years ago, the Frisco Economic Development Corporation, in partnership with NTEC's Board of Directors, revamped NTEC's leadership in an effort to improve the community's return on their investment in the 50,000-square business accelerator. By all accounts, it is beginning to pay off.
Under the current Executive Director, John Miller – an experienced CEO who has lead several companies to established profitability, the number of jobs created by NTEC startups has grown from 60 to 150, occupancy has more than tripled from 30 to 100 percent, and several new ventures are waiting to be accepted into the program.
"NTEC will continue to be instrumental in developing job-creating business growth in Frisco," says Miller. "This is a very exciting time with all the development going on around us. Our goal is to expand access to the center's enterprise-class infrastructure, expert team of business advisors and professional networking opportunities to earlier stage startups and even freelancers in the coming months."
Several of the 25 companies that currently call NTEC home have seen exponential growth since becoming part of the program. These include 4WEB, which produces high-strength, lightweight orthopedic implants; Valify, which has developed software designed to save hospitals millions of dollars on purchased services contracts; and PVP-Live, who operates in the red-hot E-Sports industry.
Another such company is True Health Diagnostics, who came to NTEC in 2014 with two employees and a vision of becoming an industry leader in earlier detection of cardiovascular disease. Today, they boast more than 65 employees with revenue growth to match – all of which has driven their expansion into over 2,000 square feet of processing and diagnostics lab space. They are also working toward launching into the community this year.
"We have certainly exceeded expectations in the execution of our business plan," said Chris Grottenthaler, CEO of True Health Diagnostics. "Having access to the team and facilities at NTEC has played a big role in allowing us to achieve our goals of scalable company expansion."
NTEC is located at 6170 Research Road in Frisco. For more information, please visit NTEC on the web at
www.ntec-inc.org
.
About NTEC
The North Texas Enterprise Center (NTEC) is one of the largest business accelerators in Texas. With its 50,000-square-foot facility located just outside of Dallas in Frisco, TX, NTEC provides entrepreneurial ventures with enterprise-class infrastructure, growth-stimulating resources, mentorship and programs in an open, collaborative environment. Established in 2002 through a partnership with the city of Frisco and its economic development corporation, NTEC is dedicated to fostering innovation, creating jobs and expanding the economic base of North Texas.
Media Contact:
Jeffrey Cheatham
Senior Account Manager
TrizCom PR
Office: 972-247-1369
Mobile: 972-961-6171
jeffc@trizcom.com