GxP-CC Endorses GMQA LLC Electronic Data Integrity Training Program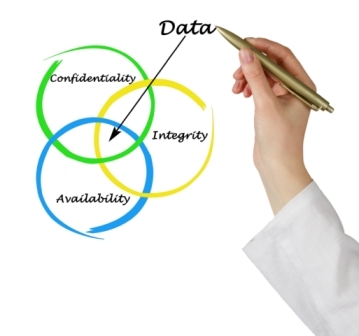 March 3, 2015 - Team Members of GxP-CC consultants announced they have conducted the full session of the Data Integrity Training Program in San Diego, CA, including a Train-the-Trainer session. The training entailed all aspects of regulatory requirements and perspectives concerning Data Integrity in the Life Sciences Arena. This training is of particular importance since several of the participants at the San Diego course and GxP-CC's own experience have shown FDA's increasing interest in the area of data integrity.
Reviewing the training outcome within the GxP-CC team as well as with selected groups of the GxP-CC customer base proved the training to be precise, detailed, in-line with FDA's current thinking and very well structured to cope with the current challenges and regulatory aspects of Data Integrity requirements.
Furthermore, the training addressed the paradigm shift required to overcome the aforementioned hurdles faced by many companies in the life sciences industry today. Training consultant Monica Cahilly did an excellent job of driving critical thinking techniques into the training program to enhance the most relevant and urgent industry issues.
The team trained in San Diego is currently bringing this knowledge to the GxP-CC Team members and others in the field. Through a series of further training sessions and hands-on challenges the GxP-CC team will complete the training program both in-house and with train-the-trainer events by April 2015.
"The training provided by
Monica Cahilly of Green Mountain Quality Assurance, LLC
(GMQA) provides the basis of GxP-CC's current solutions in the area of data integrity. We are providing such solutions for several of our customers and will continue to incorporate the newest topics from Green Mountain Quality Assurance to ensure that all compliance issues in this and other areas will be continually covered by our GxP-CC consulting staff.
We are looking forward to working together with our customers not only in the provision of FDA relevant solutions, but also to include other agencies such as the
British MHRA
and various European Regulatory Agencies in the cross-regulatory combined area of Data Integrity.
We will recommend this training program to our customer base and are looking forward to assisting our customers in delivering the required solutions to maintain compliance down to the raw data level. Additionally, this will be a mandatory training session for our leadership consultants and Senior Compliance Teams," says
James Francum, CEO of GxP-CC
.
Most industry "hot topics" come and go, but as seen with the 1997 release of 21 CFR Part 11, this topic remains relevant for the future of Life Science processes and organizations.
Cloud-based solution suppliers as well as Local Data Hosting and Data Management fall clearly within the realm of FDA's regulatory framework and GxP-CC team members deliver the compliance oversight and maintenance activities required to assure the compliance in all aspects of the data life cycle.
Data Integrity Planning as well as Data Integrity Awareness is a corporate exercise facilitating all sites and suppliers in order to harmonize and realize an effective and efficient solution. Through a series of Services such as "Quality Management & Inspection Readiness" as well as the services contained in "IT & Embedded Systems," GxP-CC incorporates the up-to-date Life Science regulatory requirements into day-to-day best practices.
For more information concerning Green Mountain Quality Assurance Training Programs please visit:
http://www.gmqatraining.com/
About GxP-CC
GxP-CC is a leading compliance services organization, providing a broad range of knowledge-based consulting, technology solutions and services to the worldwide pharmaceutical, dental and medical device industries.
GxP-CC's lean and effective specialized teams tackle the most challenging compliance issues in an efficient and timely manner by unifying Quality Assurance, Technology and Legal departments into a cohesive unit. GxP-CC is called in when the most critical of resources and experience are desired in order to both consult-the-consultant and watch-the-watchmen within the area of Quality Assurance and Information Security in the most effective, yet discreet manner.
For more information about GxP-CC please visit
www.gxp-cc.com
.