Lothamer Launches Free Service to Find Out How Much You Owe The IRS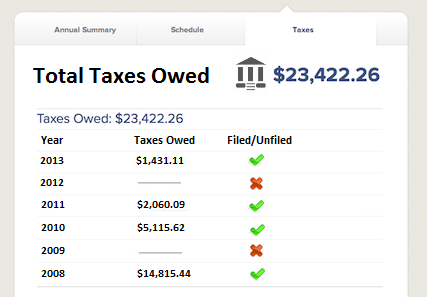 March 4, 2015 - Lothamer Tax Resolution launches a free service to help individuals find out how much they owe the IRS. If you think you owe money to the IRS this free service can help you determine what you owe. It's in your best interest to establish resolution on the federal tax you owe as quickly as possible.
Individuals can go to the find out
How Much Do I Owe The IRS website
to fill out an online form to request a copy of their IRS transcripts detailing how much they owe. Individuals will be asked to provide some basic information and answer two self-examination questions, how much do you think you owe and how many years of unfiled returns you have. The service is safe and secure with no cost.
Individuals can take advantage of a free consultation with a Lothamer Enrolled Agent to see which federal tax debt resolution options are best to resolve the outstanding tax debt. "Our aim is to help individuals to get the tax help they need as quickly as possible. The first step in that process is to determine what you owe." said Jesse Lothamer, President of Lothamer Tax Resolution.
For more information about how much you owe the IRS, visit the free website at
http://www.HowMuchDoiOweTheIRS.com
or call 877-829-2455 to schedule a free consultation.
Lothamer founded by Jesse I. Lothamer, J.D., C.P.A. in 1978. The firm specializes in Tax Representation and Tax Problem Resolution, and has helped thousands of clients settle their tax problems with the IRS and State. With offices across the State of Michigan and Ohio, Lothamer is Michigan's leading Tax Resolution Firm.
Email Lothamer Tax Resolution