Glen Allen Dentist Volunteers at Local University and Performs Dentistry for Less Privileged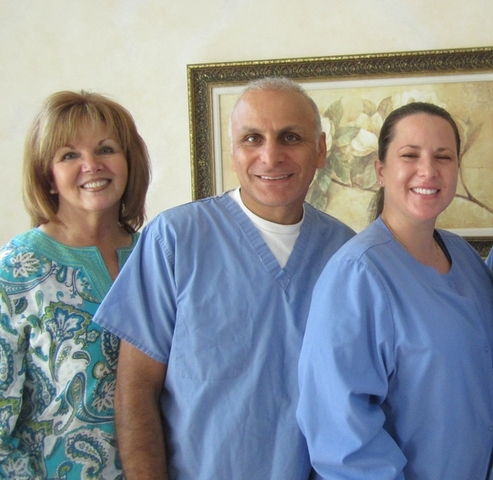 March 10, 2015 - Glen Allen, VA
– Dr. Farshid Soltanian is pleased to share, with his local community, his volunteer work at Virginia Commonwealth University where he teaches general practice dentistry.
"I continue my education as often as I can and I love encouraging the future dentists at VCU to do the same," says Dr. Soltanian. "I attend classes regularly and have earned a number of certificates – all for the purpose of having the most knowledge to benefit my patients and students."
Dr. Soltanian's volunteer work also involves travelling to the local free clinic, and performing dentistry for people in need. He performs dental cleanings and exams, as well as raises awareness about the importance of oral health.
"I think it is important to spend time with my local community who have trouble affording regular dental care," says Dr. Soltanian. "Everyone deserves a healthy smile, not just those who can afford it. I want to provide dental care for those who may not have access to it and give them the care they need."
When he is not volunteering, Dr. Soltanian is practicing
cosmetic
and
restorative dentistry
in one of his three office locations. Dr. Soltanian is proud to offer his Glen Allen, Richmond, and North Chesterfield patients procedures such as dental implants, clear aligner therapy, CEREC technology, and more.
About Farshid Soltanian, DDS
Dr. Soltanian attended the University of Houston as an undergraduate with concentrations in biology, chemistry, and mathematical sciences. In 1991 he moved to Nashville, Tennessee to attend Meharry Medical College School of Dentistry and received his degree in 1996. After graduating, he moved to Richmond, Virginia and began his first practice in 1997. Since then Dr. Soltanian has opened two additional offices located in Richmond and North Chesterfield.
Currently, Dr. Soltanian is a faculty member at VCU School of Dentistry where he teaches general practice dentistry. To further his own education, Dr. Soltanian attends classes offered at the Medical College of Georgia. To date, he has received certificates in orthodontics, implantology, and sedation dentistry.
For more information about Farshid Soltanian, DDS visit
http://www.fardent.com/
Email Farshid Soltanian, DDS