CAM Superline Trailers Return To All Pro Trailer Superstore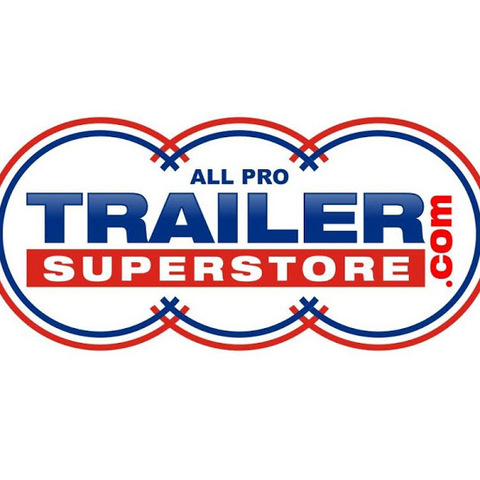 March 5, 2015 - Trailer Superstore announced today they have restocked CAM Superline trailers due to consistently high customer demand for the top quality trailer line.
"Our commitment to making customers for life leads us to listen to their wants and needs," said Scott Smith, Sales Director at All Pro Trailer Superstore. "The demand for CAM Superline trailers has always been strong at our location, both with people shopping for trailers in our store and on our website. We look forward to a continued successful relationship with CAM Superline."
CAM Superline trailers currently available at Trailer Superstore include construction trailers, dump trailers and equipment trailers.
Important features of CAM Superline trailers available at Trailer Superstore include:
Capacities ranging from 1.5 tons to 30 tons
Low profile, deck between and deckover styles
Fifth wheel, full tilt, and split tilt models
Air and hydraulic powered ramp options
CAM Superline has been a partner to trailer dealers "for the long haul" since being founded in 2000, and their trailers consistently exceed expectations when the job calls for consistent quality and performance. In addition to manufacturing the best trailers to get the job done, CAM Superline also produces a line of truck bed inserts from its 20-acre plant located in Waynesboro, PA.
"We work with an exclusive network of the best trailer dealers throughout the US and Canada, and All Pro Trailer Superstore certainly fits that mold," said Sandy Poffenberger, President of CAM Superline. "They exceed expectations with their customers and take the same pride in their service that we take with manufacturing our trailers. I look forward to continued success for both companies."
To learn more about
CAM Superline trailers
and to view the dozens of new and used models currently in stock at Trailer Superstore, please visit TrailerSuperstore.com.
About Trailer Superstore
All Pro Trailer Superstore is a family owned and operated trailer and towing industry dealer located at 6799 Carlisle Pike in Mechanicsburg, PA. Their 14,000-square foot showroom is located on over two acres and is easily accessible from almost anywhere in the Northeastern and Mid-Atlantic US. In addition to being a top dealer of CAM Superline trailers, Trailer Superstore is committed to keeping its inventory fresh with 15 additional trailer brands to fit every need, vehicle type and budget.
To view our full inventory or chat with one of our knowledgeable online trailer sales representatives, please visit
TrailerSuperstore.com
.