Allegheny Attorneys Looks to Help Drivers Stay Safe on the Road This Winter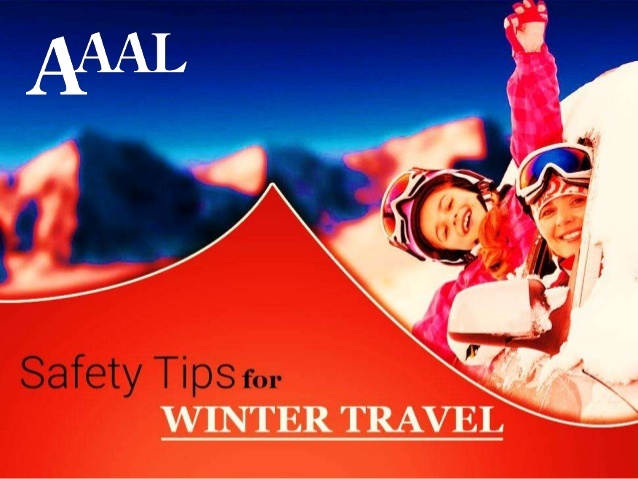 March 6, 2015 - Snowfall, sleet, hail and ice all add up to hazardous road conditions for wintertime travelers. Make sure you are staying safe on the road by following the expert tips for safer winter travel from Allegheny Attorneys at Law.
Otherwise normal road conditions can quickly turn hazardous at the blink of an eye in the winter season. Making sure that you and your vehicle are always prepared is one way to ensure that you stay safe and avoid accidents while on the road.
The combination of frigid temperatures, snow, ice and rock salt can all prove to be very damaging to your vehicle. Make sure you keep your car serviced all winter long to help avoid breaking down and be stranded on your travels. Furthermore, winter is a good time to check the status of your vehicle's tires. Having the right tire pressure and making sure your tires are in good condition may make all the difference when trying to navigate through snow and ice.
Another tip is to make sure that you are always prepared in case you are left stranded. Keeping certain items in your car at all times can help you avoid some of the most common wintertime emergencies. For example, keeping a snow shovel can help you clear a path if you find yourself stuck, and having a cell phone charger in your car will help you call for help if you find yourself stranded on the road.
Furthermore, keeping a blanket and some warm extra layers of clothing in your car can help you keep warm in case of breakdowns. Always try to keep a fresh supply of food, water and any necessary medications in the car just in case of emergencies.
No matter where your travels take you, the best way to avoid winter accidents and emergencies is to properly prepare yourself. Make sure to plan ahead and leave yourself plenty of time to get where you need to be. Traveling in winter weather is dangerous enough on its own, so don't rush while you're on the road. Use a GPS system to plan out your trip before leaving the house, and make sure to pay close attention to your surroundings and other drivers.
For more information and tips on how you can stay safe on the road during winter, please visit
http://www.alleghenyattorneys.com/blog/slideshow-safety-tips-winter-travel/
.
If you do happen to find yourself in an accident this winter season, make sure your rights are protected with help from the experienced personal injury attorneys at Allegheny Attorneys at Law. Using their experience and expertise, the lawyers at Allegheny Attorneys at Law will help you seek out any necessary reparations to help make you whole again. To schedule your free initial consultation, please visit
www.alleghenyattorneys.com/default.htm
.
Email Allegheny Attorneys at Law, P.C.