Alabama Dentist Uses Modern Technology to Treat Patients with Tooth Decay and Cosmetic Problems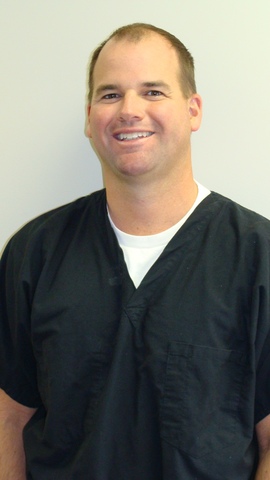 March 11, 2015 - Bessemer, AL
– Schambeau Dental Care uses CEREC technology to design and create dental crowns for patients in just one office visit.
Dental crowns help strengthen teeth in the event that they've been weakened by decay – they can also conceal cracks and chips. As restorative and cosmetic dental treatments, crowns are widely used with exceptional results. The traditional process for creating a crown involves sending impressions to a dental lab, where the crowns are created by hand – usually taking about 2 weeks.
However, at Schambeau Dental Care, Dr. Schambeau is helping patients get same-day dental treatment with
CEREC technology
. CEREC stands for Chairside Economic Restoration of Esthetic Ceramics and can create a dental crown in under two hours.
Dr. Schambeau explains, "This technology makes it much easier for our office to treat patients in our community. With CEREC, we can create a digital model of a patient's mouth and use that information to design a crown that fits them perfectly. The whole process, from planning to milling the crown, can be completed in just one visit; our patients don't have to wait weeks to get the care they need."
Because CEREC machinery is able to mill a dental crown from a solid block of porcelain in just an hour, Dr. Schambeau's patients can leave with a permanent restoration that same day – helping them avoid dealing with temporary prosthetics.
"Temporary restorations can be a hassle for patients – they don't look as great and aren't as strong as permanent crowns,"
Dr Schambeau
adds. "But by using CEREC, we don't have to give patients temporaries. We can treat tooth decay or problems related to dental emergencies and cosmetic issues in the same day."
For more information about same-day dentistry and CEREC dental crowns, visit Schambeau Dental Care's website at schambeaudental.com.
About Dr. Kevin Schambeau
Raised in Shalimar, Florida, and attending Choctawhatchee High School, Dr. Kevin Schambeau completed his undergraduate studies at Florida State University in Tallahassee, FL. In 1995, he received his Doctorate of Dental Medicine from the University of Alabama, School of Dentistry in Birmingham. Upon graduating, Dr. Schambeau was commissioned as a Lieutenant in the United States Navy Dental Corps. He served one year at Bangor Submarine Base in Silverdale, Washington and three years at Camp Lejeune Marine Corps Base in North Carolina. Schambeau Dental Care is proud to offer preventive, cosmetic, and restorative dentistry in Bessemer and Hoover, AL.
Email Schambeau Dental Care