Phoenix Dental Staff Teaming Up to Inspire New Generation of Healthy Mouths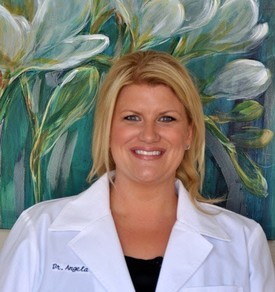 March 10, 2015 - Phoenix, AZ
- The staff at Tatum Highlands Dentistry knows how important it is that children gets an early start to proper dental care. That is why they are happy to announce their new initiative aiming to make kids excited about taking care of their teeth.
"We want kids to understand the importance of dental care from an early age," said. Dr. Angela Dotson. "We also understand that some kids are scared of the dentist, and this is our way of breaking the stigma of a dentist by promoting a more positive experience for them."
In April, the team from Tatum Highlands will be visiting The Yearling Club, the aftercare program at Horseshoe Trails Elementary School in North Phoenix. One member of the dental practice will be dressed up as the Tooth Fairy and talking to the kids about good dental care and the appropriate ways to brush and floss. The kids will also have the chance to ask questions and will all receive goody bags to take home.
"Our goal is to inspire good oral hygiene and also help kids to not be so fearful of the dentist," Dr. Dotson added. "We want to build a trusting relationship early that will hopefully lead to a lifetime of good dental health."
About Tatum Highlands Dentistry and Dr. Angela Dotson
The entire staff at Tatum Highland Dentistry is dedicated to offering everyone comprehensive dental care in a friendly environment and also giving their patients the tools to make educated decisions about dental health.
Dr. Angela Dotson
received her Doctorate of Dental Surgery from the University of Washington School of Dentistry in 2005. After completing a one-year general practice residency at the UW, she decided to make the move to Arizona. Dr. Dotson prides herself on providing personalized care in a comfortable and relaxed environment.
For more information about Tatum Highlands Dentistry, please visit
tatumhighlandsdentistry.com.
Email Tatum Highlands Dentistry