Jack Weber named EVP of Institutional & Industry Relations for Credentials eScrip-Safe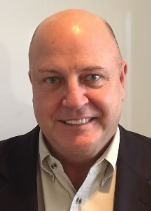 March 11, 2015 - NORTHFIELD, IL
– Jack Weber has been appointed Executive Vice President for Institutional and Industry Relations for Credentials eScrip-Safe, a new position, the company announced today.
Since 1997, Weber has been Executive Vice President for Credentials Solutions, the predecessor to Credentials eScrip-Safe, which was created last year after Credentials acquired eSCRIP-SAFE, a division of SCRIP-SAFE® International Inc. The move created the single largest transcript service provider to colleges, universities, students and alumni at hundreds of schools throughout the U.S.
In his previous role at Credentials, Weber oversaw the sales and marketing operations for all of the company's product lines. In his new position he will focus on customer engagement, industry involvement and will establish a cooperative user community, according to Thomas D. McKechney, Chief Executive Officer of Credentials eScrip-Safe.
"In this new, critical role, Jack will be responsible for maintaining a high-level, continuous dialogue with key decision makers at our company's largest client institutions," McKechney said. "His goal is to ensure that these critical relationships are maintained and strengthened and that all our clients understand their ideas, objectives and concerns will be heard and acted upon."
McKechney added that Weber will report to him, and that his appointment is effective immediately.
Weber will maintain daily contact with key decision makers at Credentials eScrip-Safe's largest accounts to keep them informed of new product and service developments, and will also collaborate with them on new product and service offerings that respond to industry trends. In addition, McKechney said Weber will represent the company to industry trade groups and partners such as AACRAO, PESC, Ellucian and PeopleSoft, as well as call on large state educational systems.
"As part of senior management, I know how important this new role is to our company and clients going forward," said Weber. "After 35 years in a sales role, I'm excited to expand my reach and connect with clients, prospects and partners all over North America."
Weber is a 1974 graduate of Yale University and serves on the Yale Alumni Schools Committee. He is married with four children and resides in Glenview, IL.
About Credentials eScrip-Safe
Credentials eScrip-Safe develops innovative transcript solutions to fit the unique needs of Higher Education. RoboRegistrar® has been automating transcript processing since 2003, while an expansive network of senders and receivers allows students, alumni, institutions and organizations to exchange PDF, EDI and XML formats. Coupling this electronic transcript reach with print and mail service eRoboMail® streamlines the entire transcript process from ordering through fulfillment. As a service company, all solutions are supported with dedicated Client Relationship Managers for institutions and world-class Customer Service Representatives answering student and alumni inquiries. While some transcript vendors believe they are entitled to an institution's business, Credentials eScrip-Safe earns it every day, by constantly evolving and providing unmatched innovation, automation, optimization, security and service.
Email Credentials eScrip-Safe