Wild Rooster Sauces attends the Cape Fear Wildlife Expo in 2015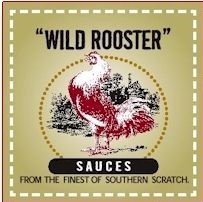 Myrtle Beach, SC March 13, 2015
-Wild Rooster Sauces is pleased to announce their attendance at the Cape Fear Wildlife Expo in Wilmington, North Carolina. The show will begin on Friday, March 20, 2015 and end on Sunday, March 22, 2015. Wild Rooster will feature their award winning spinach and artichoke dip, 4 styles of barbecue sauce, various rubs as well as their Pawleys Island Sunburn hot sauce. All of these Wild Rooster award-winning products will be available for sampling and purchase at the Wild Rooster Sauces booth at show. Wild Rooster will be located in booth number 185.
The Cape Fear Wildlife Expo began in 2009 and has grown each year as an event for young people, seasoned hunters, fishermen and outdoor enthusiasts. The expo will be located in the Historic Downtown New Wilmington Convention Center. More information on the expo is available at
www.capefearwildlifeexpo.com
.
About Wild Rooster Sauces-Wild Rooster Sauces is based in the Myrtle Beach, South Carolina. Wild Rooster Gourmet Barbeque Sauces and Hot Sauces include Mustard Mania, Wild Tomato, Fiery Vinegar, KC Kicker, and Pawleys Island Sunburn Hot Sauce. Wild Rooster Gourmet Rubs enhance the flavor of meat and include Steak Rub with Peppercorns, Chicken Rub, Grill & Roast Rub, and Cajun Rub. Wild Rooster Gourmet Salsas and Dips are made from the finest vegetables, spices, and peppers available and include Southwest Salsa, Artichoke Spinach Dip Mix and Smoked Jalapeno. Wild Rooster Sauces' Gourmet products have received numerous awards from Kansas City's American Royal, Chili Pepper Magazine's International Zesty Foods Awards, America's Best Food Event, and Fiery Foods and BBQ Scovie Awards.
Press Contact:
Website:
http://www.wildroostersauces.com
Facebook:
http://www.facebook.com/wildroostersauces
Twitter: @WildRoosterBBQ
Newspaper:
www.BBQsaucenews.com
Email Wild Rooster Sauces