Local Dental Office Uses Modern Technology to Effectively Treat Oral Health Problems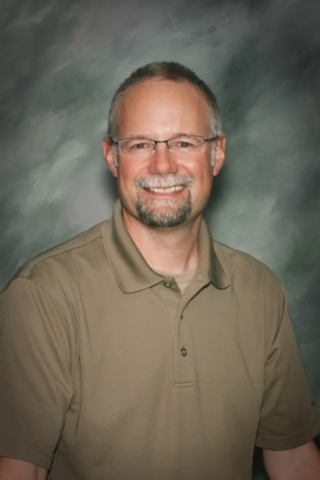 March 25, 2015 - Roscoe, IL
– Hononegah Dental provides their patients with the benefits of dental technology that increases comfort, reduces healing times, and gives them custom treatment in a timely manner.
Hononegah Dental is a Roscoe, IL family dental office that is using the latest technology in dentistry to provide their patients with more convenient care. Dr. Mark Bradel, and his associate Dr. David Piper, uses DentalVibe, laser dentistry, and CEREC technology in their dental office.
"With these treatment aids, our patients receive treatment that reduces the need for anesthetic and makes dental care more comfortable," Dr. Bradel explains. "We're able to more effectively treat gum disease and tooth decay, so that the people we care for benefit from improved oral health."
Hononegal Dental's dental laser is used for both hard and soft tissue, which means Drs. Bradel and Piper can perform deep cleanings, prepare teeth for fillings, and reduce need for noisy dental drills. When treating gum disease, dental lasers are able to pinpoint pockets of built-up bacteria and thoroughly clean them – minimizing the side effects of periodontitis and improving patient health and wellness. Dental lasers promote faster tissue healing, which is essential when combating the effects of gum disease.
Dr. Piper adds, "Our
CEREC equipment
creates a 3D model of patients' smiles and then mills a crown for the patient right in our office. Our patients love that our CEREC machine makes customized dental crowns in just one visit; we don't have to give them temporary restorations while they wait weeks for a dental lab to return their final prosthetic."
In the event that a patient does require an injection for their dental procedure, Drs. Bradel and Piper use DentalVibe technology. This small, hand-held wand gently vibrates cheeks and gums, to make injections a far more comfortable experience for patients who are intimidated by needles.
"We want to make sure that no one in our community is fearful of or put-off by visiting the dentist," Dr. Bradel states. "By providing same-day dentistry and treatment aids that make many procedures more comfortable, we hope that more patients are encouraged to get the treatments they need to protect their oral health."
For more information about modern dental care at Hononegah Dental, visit the website at hononegahdental.com.
About Hononegah Dental
Mark S. Bradel, DDS is a 1988 graduate of the University of Illinois School of Dentistry, and has dedicated his professional career to providing the best that dentistry has to offer. In addition to Dr. Bradel's education in diagnostics, prevention, restoration, crowns, bridges, dentures, and veneers, he has completed continuing education in endodontics, periodontics, implants, oral surgery,
cosmetic dentistry
, occlusion and TMJ therapy. He is a member of the American Dental Association, Academy of General Dentistry, Illinois State Dental Society and Chicago Dental Society.
David N. Piper, DMD is a 2013 Southern Illinois University School of Dental Medicine graduate. He has completed several rotations at the East St. Louis Pediatric Clinic and two weeks in Jamaica doing charity dentistry. Dr. Piper is a member of the Winnebago County Dental Society, Illinois State Dental Society and American Dental Association.