The City of Compton Retains MV Transportation, Inc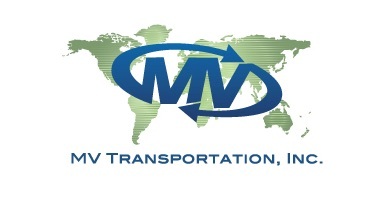 March 16, 2015 - The City of Compton, California recently selected MV Transportation, Inc. to continue operation of the Renaissance Transit System. MV has proudly operated this service since 2003, and is excited to continue the relationship with the city.
Under the terms of the $2.6 million, five-year contract, MV will provide approximately 12,000 vehicle service hours a year in a fleet of six CNG vehicles. The company will be responsible for the overall operations and vehicle maintenance, customer service and reporting. MV has installed DriveCam technology on each vehicle to ensure safe operations, and will also provide a Road Supervisor during peak periods, to monitor service quality in the field.
"We are extremely pleased in the complete vote of confidence the City of Compton has in our ability to successfully operate the Renaissance Transit System," said Kevin Klika, MV's Chief Operating Officer. "We look forward to building upon this relationship and continuing to provide a safe and reliable service to the community."
MV has achieved several successes during its partnership with the City of Compton including:
100% pass rate on all California Highway Patrol inspections since 2003
Preventive maintenance inspections have been 100% on time throughout MV's tenure
No liquidated damages have been assessed in this contract for 10 years
Maintained an outstanding record of on-time performance, having consistently met or exceeded an on-time performance goal of 95 percent for more than ten years.
MV has not received a single validated passenger complaint since 2009.
About MV Transportation, Inc.
Headquartered in Dallas, MV Transportation, Inc. is the largest private provider of paratransit services and the largest privately-owned passenger transportation contracting firm based in the United States. The company employs more than 17,500 dedicated transit professionals in 146 locations around the world.