Outsource Marketing Group, Inc. of Los Angeles Celebrates 15 Years in Direct Response and Multi-Channel Marketing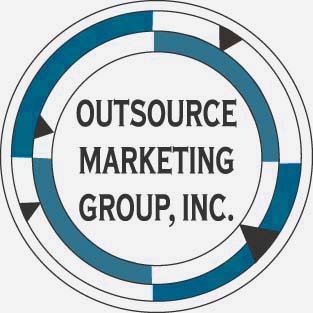 March 17, 2015 - Outsource Marketing Group, a Consumer Marketing and Branding agency located in the Los Angeles San Fernando Valley celebrates 15 years in business on April 1st. OMG has worked with clients large and small on multi-channel marketing campaigns that incorporate a variety of Direct Response channels and methodology including DRTV, Radio, Digital, Email, Print, Direct Mail, Content Marketing, Social Media, and Electronic PR. With a resume of prominent products and lucrative brands in the Health, Wellness, Finance, Fitness, Self-Improvement, and Beauty categories … OMG has been at the forefront of messaging, lead generation, and branding strategies in the DR and Direct-to-Consumer sphere.
"We started when the 'infomercial' did precisely what its name implies … it was an "information commercial" and was really a progenitor to today's marketing content. Now we have come full circle," says Trish Mahon, President of OMG. "Over the past 15 years a more educated consumer has evolved, and marketing channels and techniques have evolved with them. Today's buyer has access to countless information platforms and tends to arrive at a purchase decision with greater knowledge and keener insights into features, benefits, competitive pricing, cost vs. value, online and offline reputation, and a variety of other market influences. As a result, our dialogue with them has to reflect that."
Outsource Marketing not only provides Direct Response Marketing Strategies, Multi-Channel Development, Continuity/Loyalty Marketing, Social Media Marketing, Upsell Development and Project Management … the company also crafts custom and strategic content in the form of E-books, White Papers, Newsletters, Commissioned Articles, Special Reports, and Sales Scripts.
"We have also seen an exciting rise in Content and Story Marketing which is important to note. What in many respects started as a 'convenience' sale some 15 years ago quickly became a 'save time and money' pitch and has now has evolved into an 'information' appeal. So in 2015, if we can tell the story of a product or brand while informing and educating via an array of consumer environments, we are far more likely to earn a prospect's respect, trust and ultimately their business."
OMG also writes and prepares custom DRTV scripts, video scripts, radio scripts, telescripts, web content, landing pages, micro-sites, customer surveys, research studies, direct mailers, emailers, print ads, and PR.
Outsource Marketing can be reached via their website at:
www.omg-usa.com
or at their LA offices at 818-884-4690. Their Twitter account handle is: @OMGUSA
Additional information on Trish Mahon is available via her LinkedIn profile at:
https://www.linkedin.com/pub/trish-mahon/49/8b5/a
Email Outsource Marketing Group, Inc.