Smart Tuition Partners with Coleman Consulting Group to Help Reduce School Costs in Five Illinois Dioceses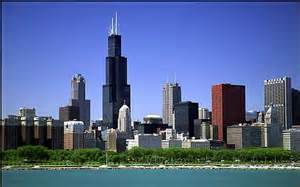 Coleman Group Consulting and Smart Tuition Partner on Resource Renewal Project to Assist Catholic Dioceses in Illinois
Woodbridge, New Jersey - March 18, 2015 - Smart Tuition, the country's largest independently-owned tuition management company is partnering with Coleman Group Consulting of Chicago on the Resource Renewal Project that will significantly reduce costs at schools for the Illinois Catholic Dioceses of Chicago, Joliet, Peoria, Rockford, and Springfield.
More than 20 programs make up the Resource Renewal Project. They are designed to help non-profit organizations reduce costs, increase revenues and improve services. The Catholic schools in the Dioceses of Joliet, Peoria, Rockford, and Springfield will be eligible to join the Archdiocese of Chicago in leveraging the Coleman Group's proprietary methodology that focuses on the art and science of negotiation to deliver measurable, implementable, and sustainable results in operational efficiencies.
Smart Tuition's Senior Vice President Catherine Blades explains, "Smart Tuition is privileged to be a partner on the Resource Renewal Project with the Coleman Group. Their experience and accomplishments in helping dioceses and many other non-profit organizations is unparalleled. Their work with the Resource Renewal Project supports the mission of Catholic Education which aligns with the strategic initiatives of Smart Tuition."
The Coleman Consulting Group has been dedicated to serving non-profit organizations since its inception in 2004. Patrick Coleman is the founder of the company that delivers exceptional expertise in strategic sourcing that helps non-profits create savings and improve operations. Patrick Coleman, President/CEO of Coleman Group Consulting shares that "the primary focus of our firm is helping non-profits collaborate to reduce expenses and increase revenues. Over the last 10 years, we have been working with more than 500 organizations saving more than $120 million."
Matt Knapp, President and CEO of Smart Tuition noted that his company is pleased to be part of the Resource Renewal Project endeavors to support Catholic dioceses and their mission of education. "Our ability to partner with outstanding organizations like the Coleman Consulting Group allows us to deliver on our commitment to Catholic schools and educational leadership."
Founded in 1989, Smart Tuition is a leader in providing a robust student billing and payments processing platform through its SaaS offerings. The company was ranked the 18th fastest growing company in the education sector in Inc. Magazine's 500/500 fastest growing companies issue. Smart Tuition provides tuition management services that support the educational mission of Catholic, faith based, and independent private schools across the United States.
For more information about Smart Tuition, please visit our website at:
http://www.smarttuition.com
or contact Marla Leung at
mleung@smarttuition.com