Azalead announces €2m Series A financing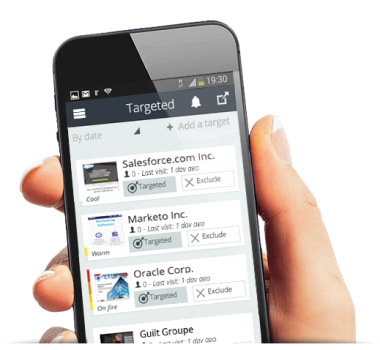 March 19, 2015 - B2B marketing automation firm Azalead Software has locked in financing of €2 million to accelerate growth for its platform that identifies, tracks and delivers display ads to business prospects.
Venture capital fund Aurinvest led the financing round - with investments accrued from a group of angel entrepreneurs.
"Azalead is leading the market with a new generation of B2B marketing automation that works without email and targets business prospects with display ads," said Nick Heys, co-founder and CEO of Azalead. "Aurinvest shares our vision for a new world of B2B marketing and are important partners as we look to expand our platform and sales team."
Azalead uses proprietary algorithms and pattern learning to provide real-time company website visitor identification and tracking. The software alerts sales reps when key accounts are ready to engage. Azalead recently opened its platform for integration with ad exchanges, which means clients can now eliminate waste by automatically running targeted ads only to business visitors.
"From the moment a prospect first becomes interested in our brand, Azalead helps us increase lead volume and accelerate sales," commented Jean-Michel Benard, CEO of ITS Group and an Azalead client.
"B2B marketing is a huge opportunity for SaaS. We believe that Azalead has the team and the technology to become a global leader in this space," said Geoffroy Bragadir, Managing Partner at Aurinvest.
Azalead is a part of the Microsoft Ventures Program delivering global scale and real-time sales intelligence through Microsoft Azure and MS Dynamics. "Azalead has built one of the most innovative marketing automation platforms on the market," said Nicolas Gaume, DX Director, Microsoft France. "Microsoft Ventures is proud to be a strategic partner and support Azalead in their tremendous growth."
Ader Finance acted as advisor for the funding round.