GreenRope Named A Top Rated CRM Platform by Software Users on TrustRadius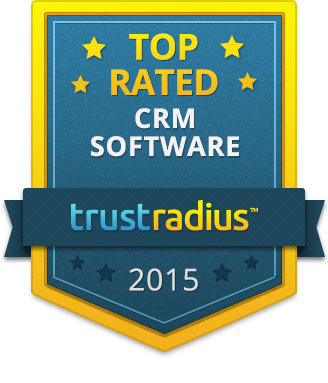 SAN DIEGO, CALIFORNIA – March 19, 2015
– GreenRope, a leading CRM and marketing automation platform, today announced that it was named a top rated
CRM Software platform
for Small Businesses by software
users
on TrustRadius, the leading peer review site for business software. GreenRope ranked high among users for its CRM features and its easy-to-use email marketing tools. These features allow organizations to build deeper relationships with their leads and clients and close more deals.
The inclusion in TrustRadius Buyer's Guide to CRM Software is an indication of GreenRope's strength in the marketplace, as well as usability and popularity among its clients. Currently, GreenRope has over 4500 end clients using the platform to help streamline their sales and marketing.
"We are grateful to be included in the TrustRadius CRM Buyer's Guide, because it really speaks to the progress we have made and the success we help our clients achieve," says Lars Helgeson, CEO and Founder of GreenRope. "GreenRope's mission is to provide the most complete sales and marketing platform, backed by the best support, and I think this feature confirms this."
"GreenRope is highly rated for its CRM and email marketing features, as well as its customer support." said Meghan Headley, Research Director and author of the guide. "It's a good fit for small businesses looking for a combined CRM and marketing automation solution."
GreenRope is focused on continuously expanding and developing the platform based on feedback from users. GreenRope was one of the seventeen CRM platforms reviewed. You can view a copy of the report here:
www.trustradius.com/guides/crm
About GreenRope
Lars Helgeson, who saw the need to make running a small to mid-sized business easier and more efficient, founded GreenRope. GreenRope's mission is to resolve the challenges of managing business operations by providing cloud-based integrated software that is effective, affordable, and user friendly. GreenRope streamlines key operations, including e-commerce and accounting, CRM, email marketing, mobile marketing, calendaring, websites, social media and more, into one easy-to-use platform. By using GreenRope, companies can reduce their marketing and CRM software expenses by an estimated 80%. GreenRope's affordable pricing plans start as low as $149/month. Visit
www.greenrope.com
for more information.
The TrustMap™ is a visual depiction of the best software products as rated by users on TrustRadius within each market segment. TrustRadius does not endorse any vendor, product, or service depicted in its TrustMaps and does not advise software users to select only those vendors with the highest ratings