Florida Dentist Educates Community through Updated Website and Offers Personalized Service from New Location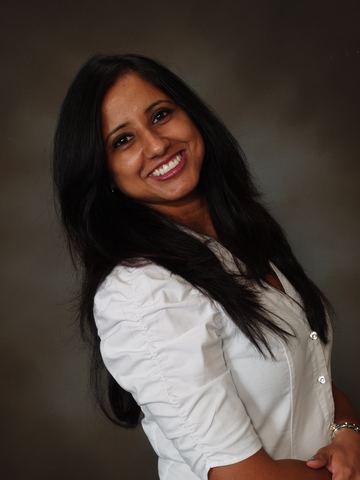 March 31, 2015 - Lake Mary, FL
- Rachna Ranjan, DMD is reaching out to patients with an informative, updated website for better patient education.
Cosmetic dentist and family dentist, Rachna Ranjan, DMD, has announced the launch of a new, patient-focused website. Dr. Ranjan's practice, Family Dental Care, is utilizing the website to educate the community on the importance of oral health. Their website includes a links page with informative dental resources, as well as a page dedicated to what to expect during your first dental visit.
Dr. Ranjan explains, "By visiting our website, patients get a quick and easy way to learn more about common dental conditions and the latest treatments available for targeting those problems. We also use the site as a way for patients to familiarize themselves with our office, so they feel comfortable coming to us for the care they need."
The website possesses interactive attributes, including educational videos to help patients make better informed decisions about their oral health. Current and prospective patients now have access to content about providers, dental technology, and modern
cosmetic procedures
. Some of the services offered by Dr. Ranjan include:
Laser dentistry
Teeth whitening
Porcelain veneers
Preventive check-ups
"It is important for new patients to learn about their dentist before their first visit or consultation. By updating our website with valuable information, we hope to empower patients to make good choices about protecting the health of their teeth and gums, as well as available solutions for enhancing their smile's aesthetic" Dr. Ranjan adds.
Family Dental Care has also moved to a new convenient location that provides private operatories for a more personalized dental experience. Dr. Ranjan's office features new equipment and modern construction with wood and glass interiors. The latest dental technologies and personal TVs for entertainment are located in each operatory. Dr. Ranjan is devoted to equipping and and training herself and her staff with the latest technologies in the field of dentistry.
For more information about best oral health practices and the Family Dental Care office, visit the website at familydentalcarefl.com.
About Rachan Ranjan, DMD
Dr. Rachna Ranjan received her Doctor of Dental Medicine degree in 2003 from the School of Dental Medicine, University of Pennsylvania. She was top 3 percent in the American Dental Boards and received various awards and certificates. Dr. Ranjan is a member of the American Dental Association, the Florida Dental Association, and the Oral Cancer Society. Dr. Ranjan operates her practice based on timely appointments with no wait, paper-less digital technology and fast check-in kiosks, patient comfort, preventive dental care, and conservative dentistry. She also promotes long term relationships with patients for a healthy dental life style.