Medical City Eye Begins New Online Marketing Campaign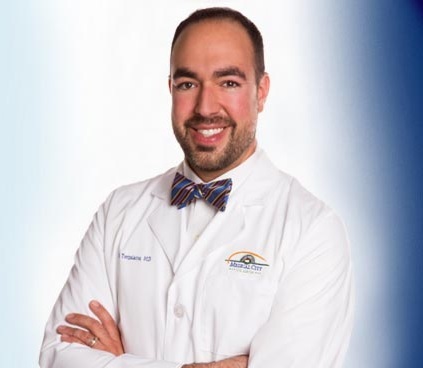 March 24, 2015 - Dr. Rafael Trespalacios and his staff of vision experts are pleased to unveil their newly-redesigned website:
www.MedicalCityEye.com
. Medical City Eye Center has established itself as the premier destination for LASIK vision correction and cataract removal surgery in central Florida. Dr. Trespalacios has updated his website, making it easier to navigate than ever before. The site provides prospective clients with all the information they need to make an informed choice about improving their vision. The team at Medical City Eye also offers Catalaze, which is a patented method of cataract treatment using lasers. This revolutionary new technique is safe and effective for cataract patients, allows for fully-customized premium lens placement, and dramatically improves your vision.
Medical City Eye is located in the famed Lake Nona Medical City, making it a convenient location for treatment as it's nearby so many other medical facilities. The procedures and technologies listed on MedicalCityEye.com include: cataract surgery, LASIK, IOLs, Catalaze, corneal topography and much more. Along with treatment, their office has seminars to instruct patients about the benefits of cataract removal and laser vision surgery. Their updated site includes insurance information, along with promotions and financing for patients to review.
About Dr. Trespalacios
"Dr. Tres" as his patients affectionately refer to him, is the medical director and founder of the Medical City Eye Center. In the field of cataract and LASIK surgery, he's been deemed one of the best doctors in the United States. He received his medical degree from the University of South Florida School of Medicine in Tampa. Dr. Tres is a board-certified ophthalmologist with distinctions. If you live in Central Florida and want to improve your vision, contact Dr. Tres at Medical City Eye Center by calling (407) 841-6220.
Medical City Eye Center
214 E. Marks Street
Orlando, FL 32803
Phone: (407) 841-6220
Email Medical City Eye Center