Mister Sewer Helps Homeowners Better Understand their Drain Waste Vent System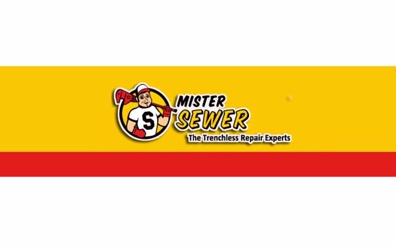 March 25, 2015 - Designed to carry waste and water out of the home, the drain-waste-vent system remains one of the most fundamental elements of your home's plumbing system. Get to know this often unseen system with help from the Pittsburgh plumbing experts at Mister Sewer.
Unbeknownst to many homeowners, a household's DWY system may be one of the most important parts of your residential plumbing system. Not only is the DWV almost entirely responsible for the proper flow of your plumbing system, but also your DWV is highly responsible for the health and wellbeing of you and your family by removing waste and fumes from the home.
Your DWV System consists of four primary elements – the drainpipes, branch drainpipes, main drain line and vent pipes. Each element plays a key role in the entire DWV system.
The drainpipes are the centerpiece of the system. The drainpipes consist of both a main stack and a secondary stack. The main stack pipe typically has a diameter of anywhere between 3 and 4 inches and runs upward through the roof. The secondary stack is a bit smaller, usually 2 to 3 inches in diameter, and serves as the system branches.
The branch drainpipes are usually an inch and a half to two inches in diameter. These pipes provide drainage from individual fixtures in the home to either the main of secondary stack. In older homes, these drainpipes were typically made of cast iron which were prone to rusting over time. More modern system use PVC to help prevent rusting and other problems in the DWV system. In order to facilitate drainage, these pipes run on a continuous downward slope and using sweeping turns to help avoid clogs within the system.
The main drain line is what takes waste and water out of the home and to the municipal sewage system or septic system. These lines typically run underneath the household and the front yard. In older homes, many homeowners face problems were tree roots either impede or break through the main drain line. If this happens, trenchless sewer repair is often required.
Vent pipes are responsible to help the water run smoothly without any noisy gurgling sounds. Additionally, these pipes help to eliminate fumes and odors throughout the home. The drainpipe for any plumbing fixture in the home must be connected to a vent pipe in order to allow for proper air circulation. If you notice any gurgling sounds coming from your home's drains, contact a plumber immediately to arrange for an inspection of your drain and vent pipes.
If you have any problems with your home's DWV pipe system, make sure you contact a professional plumbing service company to help inspect and repair the problem. Learn more about what to look for in your system by checking out the video from Mister Sewer, available at
http://mistersewer.com/company/video-how-your-drain-waste-vent-system-works/
.
Whether you're in need of trenchless sewer repair, DWV system inspection or any other plumbing issues in the home, contact the Pittsburgh plumbers at Mister Sewer. With over 25 years of experience, the plumbing team at Mister Sewer has what it takes to properly and efficiently address your home's plumbing problems. For more information on what the team at Mister Sewer can do for you, visit
mistersewer.com
.