Louisville Kentucky Plastic Surgeon Begins Online Marketing Campaign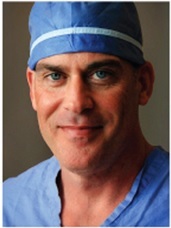 March 26, 2015 - Dr. Sean Maguire, M.D., has launched a new marketing campaign for his practice's website. The website has been optimized for better search engine placement, which translates to more visitors to the site – and ultimately, more clients.
Dr. Sean Maguire graduated Magna Cum Laude from the University of Louisville School of Medicine, and has extensive experience as a plastic surgeon. As one of the top injectors of Botox in the region, he was named a Platinum-Plus provider by Allergan. Dr. Maguire's goal is to provide all of his patients with natural-looking results and a beautiful facial appearance.
The Physician's Center for Beauty offers a wide range of cosmetic surgery options. Patients can choose from the most popular procedures, including rhinoplasty, breast augmentation, and facelifts. Other patients opt for procedures such as body contouring, liposuction, brow lift or eyelid lift. Patients can view Dr. Maguire's results, and get an idea of what they can expect from their procedures, in his before and after gallery.
The Center also features a med spa with non-surgical cosmetic enhancements like Botox, Dysport and Artefill for smoothing out fine lines and wrinkles. In addition, some patients can benefit from a "liquid facelift," which restores volume and shape to the face, without the need for surgery. Other treatments include dermal needling, chemical peels, Coolsculpting and permanent cosmetics.
The entire staff at the Physician's Center look forward to the influx of traffic to their website thanks to the SEO improvements that have been made as part of their recently launched online marketing campaign.
More about Dr. Sean Maguire
The Physician's Center for Beauty is a plastic surgery destination for patients located in Louisville and the surrounding areas. Dr. Sean Maguire is committed to helping you achieve the look that you desire. You are invited to schedule an appointment on the Center's website, or over the phone by calling (502) 897-7546 or visit
http://physicianscenterforbeauty.com
today.
Physician's Center for Beauty
4600 Shelbyville Road
Louisville, KY 40207
(502) 897-7546
Email Physician's Center for Beauty