Montclair Dentist Educates Community through Informative Website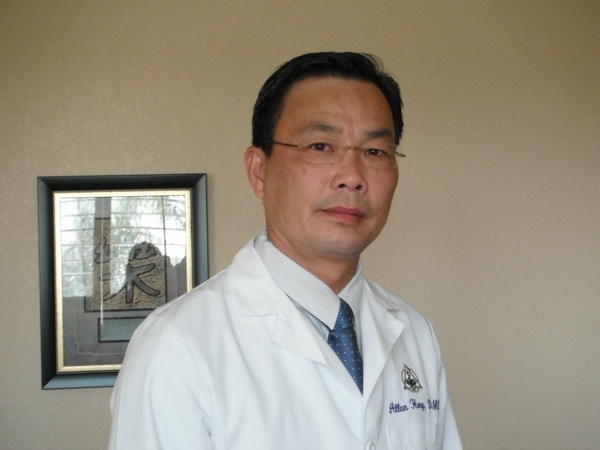 March 31, 2015 - Montclair, CA – Happy Dental, a Montclair family and cosmetic dental office, has recently updated their website with additional informative content. Dr. Hong, practice owner, hopes this new information will help patients make good decisions about their oral health.
As a family dental office that cares for patients of all ages, Dr. Hong and his team at Happy Dental in Montclair, CA, understand how important it is to give patients quality information about their health and dental treatments. Dr. Hong has recently updated his website with information about cosmetic and family-friendly dentistry that he hopes will serve that goal.
Dr. Hong
explains, "Our community already knows that they should brush and floss their teeth twice a day, but they may not be aware of complications that can arise if they don't keep to that routine – or how they can go about correcting oral health problems. We've updated our website with content that we hope will educate patients about options that are available to them, and how they can properly care for their teeth at all ages."
The Happy Dental website also presents other informative content in the way of interactive, educational videos and a free Smile Gallery feature, to help patients make good decisions about oral health treatments. Current patients and those seeking dental care in Montclair can access information about dental providers and can even read over frequently asked questions when they visit the website. Dr. Hong's areas of expertise include:
Composite fillings
Full and partial dentures
Root canals
Veneers
"Our team understands that putting more knowledge in patients' hands makes them better able to make good decisions," Dr. Hong adds. "By adding patient-friendly information about dentistry, we hope we're able to reach a broader audience in our community with the tools they need to protect their teeth."
For more information about Happy Dental and good oral health, please visit the website at happydentalca.com.
About Allan Hong, MD, DMD
Dr. Hong received his dental doctorate from Boston University School of Dental Medicine and has extensive experience in the dental and medical field. He's been practicing dentistry for 10 years, with his professional education including certification from the University of California, Los Angeles in Advanced Aesthetic Dentistry and Oral Conscious Sedation.