Virginia Tax Accounting Firm Provides Educational Website for Tax Planning and Preparation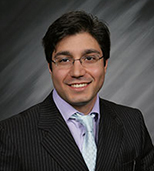 April 1, 2015 - Falls Church, VA
– Sina Kazemi Accounting and Tax Service, LLC provides tax payers in their community with important information on tax filing and problem resolution.
Enrolled Agent and tax accountant, Sina Kazemi, has updated his accounting website with informational content related to
tax planning and preparation
. Sina hopes his website acts as an online resource where current and prospective clients in his area can learn more about what's involved in accurate tax preparation, and how to seek help when they need it.
The website includes a page with informative financial resources, as well as a Tax Center section, dedicated to information on refund tracking, tax filing due dates, and important tax forms.
Sina explains, "We understand that many financial situations come with complications that can be overwhelming. Our website is designed to answer questions that clients may have about business and individual taxes before they seek our help. We know that by educating our clients, we are helping to create a positive experience where their needs are best served."
The website possesses other informational attributes, including tax strategy content and guides on significant life events. These pages help clients make better informed decisions about tax processing and handling other common financial and tax hurdles. Current and prospective clients also have access to federal and state IRS forms and publications, and other informative content when they visit the website.
Some of the services offered by Sina Kazemi Accounting and Tax Services, LLC include:
Tax Preparation and Planning
IRS Problems Resolution
Sina adds, "Our site allows clients to learn valuable information about effective tax strategies and the kind of help that's available to them. We welcome members of our community to contact our office for additional information on both business and individual taxes, as well as help in solving complicated tax problems."
About Sina Kazemi Tax and Accounting Service, LLC
With two offices in Beverly Hills, CA and Falls Church, VA, Sina Kazemi started his accounting and tax firm in July of 2013. He has prepared and overseen bookkeeping, payroll, and corporate and individual tax accounts for nearly three hundred clients since June 2005. Sina graduated from George Mason University with a BS in Accounting in 2008 and a Masters in Accounting in 2013.
For more information, please visit virginia-accountant.com
Email Sina Kazemi Accounting & Tax Service