Local Kingsport Dentist Performs Charity Work for Under Privileged Communities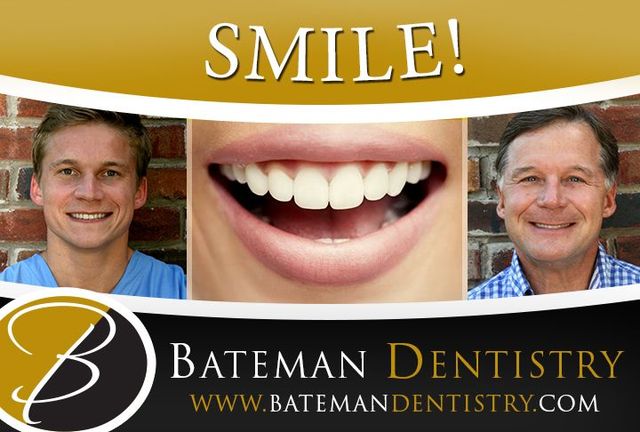 March 27, 2015 - Kingsport, TN –
Dr. Richard Bateman, primary dentist at Bateman Dentistry, is pleased to share his practice's local outreach with the greater Tennessee community. Dr. Bateman and his dental team continually provide free dental care for under privileged patients without access to regular medical care.
"Part of being a dentist involves giving back to your community," says Dr. Bateman. "It's not enough to provide dental care only for those who can afford it, those without insurance or without the means to pay for dental services deserve good oral health as well."
Dr. Bateman regularly performs dental care for the under privileged at the
Remote Area Medical Clinic
or RAM, which is an organization dedicated to delivering basic medical aid to people within impoverished communities or who are underserved. Founded in 1985, the non-profit aims to address healthcare issues within the country and around the world.
"Everyone deserves a healthy smile and our dental team does the best we can to give every member of our community the care they need," Dr. Bateman says. "When a patient receives a regular dental exam and cleaning, their quality of life improves, allowing them to lead healthy and meaningful lives."
Dr. Bateman and his dedicated team of dental professionals carry their philosophy over to their local dental office located in Kingsport, TN. Both Dr. Richard and Jake Bateman are committed to offering high quality dental care in a comfortable environment and provide a range of procedures, from
general dental exams
to
dental implant restoration
.
About Dr. Richard Bateman and Bateman Dentistry
Bateman Dentistry's goal and mission is to treat each client as they want to be treated, while always being mindful of their faith. Their passion is to make each dental experience the best it can be in an environment of mutual respect and concern while being gentle and kind. The entire dental team hopes to infuse fun with staff and with the patient.
After graduating from Middle Tennessee State University with honors in 1977, Dr. Richard Bateman graduated from the University of Tennessee College of Dentistry in 1981. There he was an active member of the Dean's Odontological Society and the Baptist Student Union. He has been passionately practicing dentistry in Kingsport for 32 years.
Dr. Bateman has been very active in organized dentistry on the local and state level. He is committed to his continuing education and to providing the latest research-based dentistry for his patients. Dr. Bateman is most proud of becoming a Master in the Academy of General Dentistry, which requires 1300 hours of CE in 8 disciplines of dentistry and an 8 hour exam. Currently 50 of 3500 dentists in Tennessee hold this distinction.