JK Lasers to Attend Laser World of Photonics, June 22-25, Munich, Germany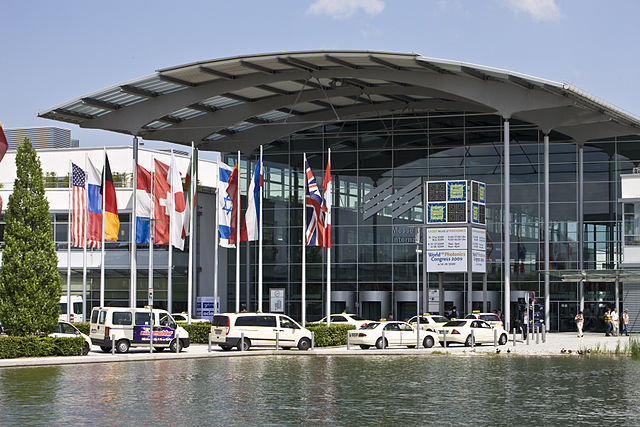 March 28, 2015 - Interested in laser applications, laser technologies and photonics technologies? Then Laser World of Photonics will be the ideal conference for you to attend. This year it will take place from 22nd – 25th June and will be hosted at the Messe München International in Munich, Germany.
About the event
The
Laser World of Photonics
is an international fair that presents innovative technologies and thrilling experiences to an audience of around twenty seven thousand people. It is one of the biggest and most anticipated international trade fairs in the Photonics industry calendar.
Laser World of Photonics also attracts exhibitors from all over the world, including photonics product manufacturers, suppliers, sellers and distributors. This year there will be around 1000 exhibitors at the fair, including industry leading global company, JK Lasers. The event is the ideal place for companies like JK Lasers to develop business relationships and generate valuable leads.
2015 promises to be better than ever!
Laser World of Photonics 2015 is expected to be bigger and better than ever. Due to the increasing importance of lasers as a key technology, the organisers of the event have decided to expand it, by using an additional hall. The entire event will therefore take place over 55,000 square metres.
As usual, the international scientific elite will be getting together at the Messe for the annual World of Photonics Congress. This congress is one of the most important in the world and provides unique networking opportunities and an educational platform to business owners. It will run alongside the international trade fair.
Primary areas of focus
This year's Laser World of Photonics event will primarily focus on laser systems for manufacturing, biopho-tonics and medical technology and image. It will also look at trends in additive manufacturing, 3D printing and 3D X-ray microscopy.
What's great about the Laser World of Photonics trade fair is that it provides innovative applications for the entire market. It's also a fantastic place for business owners to network with each other and get the know-how and training they need, from a wide range of educational forums, panels and exclusive roundtable discussions.
About JK Lasers
"The team here at JK Lasers is very much looking forward to attending the Laser World of Photonics event as an exhibitor in June. We have heard so many great things about the event and believe the experience will be invaluable to the company," said Mark Greenwood the General Manager of JK Lasers. "Of course we're also looking forward to showing off our industrial laser products. After all, they're what attendees will be interested in seeing."
JK lasers are an international company that provides
innovative industrial lasers and laser processing solutions
to a wide range of industries including medical devices, automotive, aerospace and electronics. With decades of experience and a strong portfolio of high performance lasers, JK Lasers is the top choice for companies that require laser solutions for cutting, welding and drilling. The company is currently exploring additive manufacturing solutions, making this year's Laser World of Photonics event a great one for them to attend.
In June, JK Lasers will be exhibiting at Laser World of Photonics as part of the GSI Group, along with its sister company, Synrad Europe. The team, which will be located in Hall A2, Booth 437, will be there to discuss and demonstrate some of the company's top high fiber laser models, along with their features, uses and benefits.
If you are interested in booking tickets for the World of Photonics event in June, then be sure to visit the official website. The event is one of the biggest in the industry, so it's guaranteed to sell out fast. For more information about JK Lasers and their industrial laser products, please visit
www.jklasers.com
.
Contact information
Telephone: + 44 (0) 1788 570 321
Email:
sales@jklasers.com
Address:
Cosford Lane
Swift Valley
Rugby
CV21 1QN
United Kingdom
Image credits:
Bbb