DoubleTree Pittsburgh Downtown Helps Couples Understand the Benefits of Hotel Wedding Packages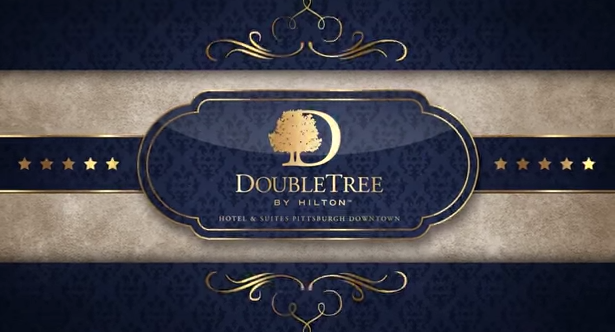 April 6, 2015 - Hotel weddings are becoming more popular with each passing year. Discover why so many couples are choosing hotel wedding packages with help from the expert event planners at the DoubleTree Pittsburgh Downtown.
Choosing the appropriate venue to celebrate your special day is no easy decision. Luckily for couples, hotels offer luxury ballrooms, accommodations and catering services that help to ensure that their wedding day is a huge success.
One of the biggest benefits of choosing a hotel wedding package is that couples are given the luxury of working with the hotel's event planning staff. A hotel wedding planner can help alleviate some of the stress that arises while planning your big day.
Another big perk of hotel wedding packages is that they help streamline the planning process by putting all of your planning needs in one place. Many hotels offer much more than just a venue to host your special day. Typically, a hotel wedding package includes a variety of services and amenities that are guaranteed to make your wedding day one of the most memorable days of your life.
The first major decision couples will have when choosing their hotel wedding package is choosing the appropriate venue. Most hotels feature a variety of ballrooms and event venues that are equipped to handle guest lists of any size, no matter how big or small. No matter which venue you choose, the hotel staff will be on hand to decorate your room to your liking, creating the perfect atmosphere to host the wedding of your dreams.
Next, many hotel wedding packages at a 5-star hotel offer extensive catering options from their on-site restaurants and professional chefs. Together with the wedding planner, a hotel's gourmet catering service will create a tasting menu allowing you to sample their finest delicacies while choosing the perfect menu for your wedding day.
One of the biggest worries for any bride on their wedding day is the looming fear of something going wrong. Hotel wedding packages put these types of fears to rest by giving couples the comfort of knowing that the professional hotel staff is available to wait on your every need, making sure you are completely satisfied with your special day.
Finally, hotel wedding receptions leave your guests with the option of staying right above the wedding venue. Working with the hotel to set aside a room block for your out of town guests can provide added convenience and luxury.
Planning a wedding can quickly become one of the most stressful events of your lifetime. Add some relief to your wedding planning worries and discover the benefits of hotel wedding packages by visiting
www.doubletreepittdowntown.com/video-benefits-hotel-wedding-packages/
.
If you find yourself in the midst of the wedding planning process, there is no more perfect setting for your special day than the heart of downtown Pittsburgh. Take advantage of the hotel wedding packages provided at the DoubleTree by Hilton Hotel & Suites Pittsburgh Downtown and your wedding is sure to standout for years to come. Our experienced hotel wedding planners will ensure that your every need is met; making it easier than ever to plan the wedding you've dreamed of for years. Get started planning your special day, contact the DoubleTree Pittsburgh Downtown today and visit
www.doubletreepittdowntown.com
.
Email DoubleTree by Hilton Hotel & Suites Pittsburgh Downtown