Local Dental Office Reaches Out with Community Involvement in Local Church and Not-for Profit Organizations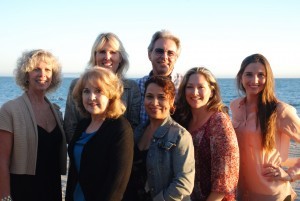 April 9, 2015 - Los Angeles, CA –
Drs. William Harrison and Andrea Henderson help patients in their local and global community achieve excellent oral health and improved wellness with outreach services.
The dental office of William Harrison, DDS, Inc. helps patients in Brentwood Los Angeles, and surrounding communities, have healthier and happier smiles. Dr. Harrison and his associate dentist, Dr. Andrea Henderson, provide
cosmetic
, general and
advanced restorative dentistry
for their private patients.
However, they have extended their reach by participating in several charitable programs. As an active member of his church, Dr. Harrison donates his time and dentistry to community organizations. Dr. Henderson is a volunteer of the Thousand Smiles Foundation, a non-profit organization that organizes quarterly trips to Ensenada, Mexico to provide treatment to children suffering from cleft lip and palate.
Dr. Harrison explains, "As dentists, our job is to help patients achieve both dental health and beautiful smiles. But Dr. Henderson and I understand that our community has needs that extend beyond dentistry and also extend beyond the borders of our town. We make it a point to help the underserved in our area as well as other countries enjoy the benefits of good dental health."
By helping patients and community members get the treatment and attention they need, the office of William Harrison, DDS, Inc. is extending their goal and mission as dentists. "We're in a leadership position in our communities," Dr. Henderson adds. "As medical professionals who help others with oral health treatment, we felt it was appropriate and necessary that we donate our time and skills where they're needed most. Dr. Harrison and I are proud to give our time to our Los Angeles neighborhood and underserved populations elsewhere."
For more information about the treatments supplied by William Harrison, DDS and Andrea Henderson, DDS, FACP, visit the website at harrison-hendersondentistry.com
About William D. Harrison, DDS, Inc.
Dr. William D. Harrison is a Brentwood (Los Angeles) native. He attended U.C.L.A. and was one of the 26 students from 1500 applicants accepted to U.C.L.A.'s then brand new Dental School. Dr. Harrison taught Prosthodontics at U.C.L.A. for over 20 years and has been active in the American Dental Society and its local components. He is a past president of the Western Los Angeles Dental Society and also served as its Peer Review Chairman.
Dr. Andrea Henderson obtained her dental degree from the University of Western Ontario, Canada. Dr. Henderson later completed post-doctoral residencies in three specialties at the UCLA School of Dentistry: Hospital Dentistry, Advanced Prosthodontics, and Maxillofacial Prosthodontics. Dr. Henderson is in private practice, while remaining a part-time Adjunct Professor in the Removable Prosthodontics Department at UCLA. She is a Diplomate of the American Board of Prosthodontics and a Fellow of the American College of Prosthodontics.
Email William D. Harrison, DDS, Inc.