Local Dentist Moves to Private Practice in Rollingwood, TX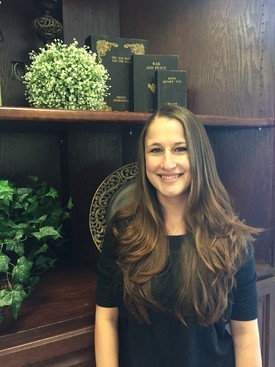 April 21, 2015 - Rollingwood, TX
– Jenny Crow, DDS has recently formed her own private dental practice after moving from a branded dental corporation.
Westlake Dental Studio is the new home of Jenny Crow, DDS and her team of dental professionals. After spending time as a part of a brand-name dental practice, Dr. Crow decided to start a private dental office. She explains, "We wanted an opportunity to break out on our own and develop our own distinct treatment philosophy and approach to care. Opening a private dental office affords both me and my team the opportunity to provide a high standard of care to patients in our community."
Dr. Crow's new office, dubbed Westlake Dental Studio, has retained the same staff and dedicated employees who facilitated the treatment of patients at their former brand-name office. Westlake Dental Studio focuses on cosmetic and restorative dental solutions, including
Invisalign®
, ceramic dental crowns, and teeth whitening. Dr. Crow also offers preventive dental care, to help patients achieve and maintain healthy smiles for life.
"We're excited to be establishing a name and a quality reputation for high standards of dentistry in our communities of Rollingwood and Westlake Hills," Dr. Crow adds. "We're looking forward to treating existing and new patients during this new chapter in our commitment to excellent oral health."
Along with a new private practice, Dr. Crow has launched an informational dental website, which offers patients the benefit of educational oral health content. Via the website, patients have access to dental videos that explain
oral health therapies
and information on the new patient experience.
To learn more about Westlake Dental Studio, visit the website at
mywestlakedentist.com
.
About Jenny Crow, DDS
Dr. Jenny Crow attended Texas A&M University and majored in Biomedical Science. She went on to receive her dental doctorate from the University of Texas School of Dentistry at the UT Health Science Center in Houston, TX. Dr Crow's passion is helping people and being able to give them a smile that creates confidence and improves their health. She is a member of the American Dental Association, Texas Dental Association and the Academy of General Dentistry. As a dental professional, Dr. Crow is constantly seeking out continuing education courses to stay up-to-date and on the cutting-edge of dentistry. Dr. Crow and her team are committed to providing patients with quality dentistry that provides the best possible outcomes for their health and confidence.
Email Westlake Dental Studio