Hoffman Estates Dental Practice Providing Sleep Apnea Therapy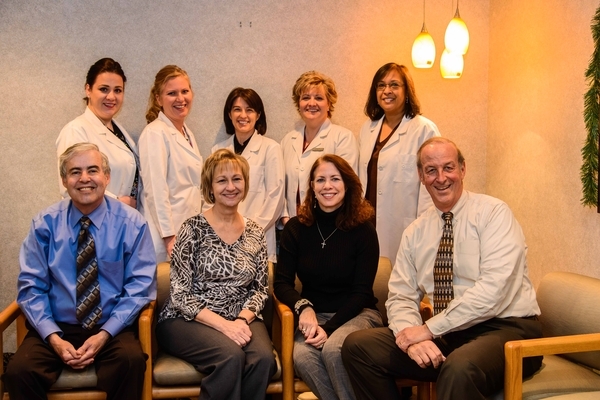 April 16, 2015 - Hoffman Estates, IL
- The staff at Drs. Woldman & Rizman, LTD., are continuing their education to better service their patients suffering from sleep apnea.
"Both Dr. Rizman and I have a lot of experience treating sleep apnea," said. Dr. Woldman. "We are both currently enrolled in continuing studies to stay current with technical and procedural advancements to offer our patients the best possible care for this nighttime sleeping disorder."
Traditional
sleep apnea treatment
methods most often involve a CPAP machine. It is designed to keep a steady flow of oxygen moving into the patient's lungs via a face mask that covers the nose, mouth or both depending on the severity of the problem. Without help, those that suffer from sleep apnea will have intermittent periods of time when breathing stops and oxygen flow is cut off. Problems related to these patients will range from overtiredness during the day to potential life threatening long-term health problems.
A
dental oral appliance
is worn in the mouth and will reposition the jaw to help promote continuous air flow. Patients sleep more comfortably and are more apt to wear the device over the CPAP machine.
"CPAP machines can be really uncomfortable to use," Dr. Woldman said. "A lot of patients don't get the treatment they need because they don't want to wear the mask while sleeping. The dental appliances are much less cumbersome alternatives which make them more effective solutions."
Dr. Woldman added that the appliances are a lot easier to use and can be packed and transported for travel purposes without difficulty. Sleep Apnea dental appliances treat most mild to moderate cases and will offer some help to more severe cases when patients are at odds with the CPAP.
Both doctors will soon be credentialed by Medicare for sleep apnea patients.
About Drs. Woldman & Rizman, LTD.
Woldman & Rizman, LTD offers a comprehensive list of general, restorative, and cosmetic dental services to meet the needs of the entire family. The goal of the staff is to assist each patient in achieving and maintaining long-term dental health. After graduating from the University of Illinois Dental School, Dr. Woldman completed a general practice residency at Downey Veterans Hospital in North Chicago. Dr. Rizman earned his degree from Loyola University Dental School and then served in the Army Dental Corp. Both doctors are Fellows in the Academy of General Dentistry and are members of several dental organizations, including the American Dental Association and the Illinois State Dental Society.
For more information about Woldman & Rizman, LTD, please visit
hoffmansmiles.com
.
Email Drs. Woldman & Rizman, LTD