Charlottesville Dentist to Attend Continuing Education Course with Bicon Institute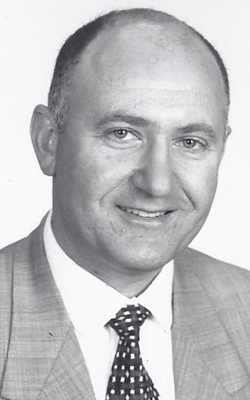 April 21, 2015 - Charlottesville, VA –
Dr. Ed Akeel is pleased to share that, in June, he will be attending a continuing education course at the Bicon Institution located in Boston, Massachusetts. The three day-long course will offer hands-on training in their facility, concerning preliminary dental implant procedures such as sinus lifts, ridge splitting, and bone grafting.
"I am very excited to attend this course at a very respected and innovative facility," says Dr. Akeel, primary dentist at Dentistry By Design in Charlottesville, Virginia. "Bicon dental implants provide exceptional benefits for patients and I look forward to enhancing patient care by learning more about Bicon's procedures and techniques."
Since 1985,
The Bicon System
has been designing dental implants that withstand the test of time. The unique design allows for shorter dental implants that include a bacterially-sealed, locking taper. The abutments for the implants are able to rotate 360 degrees, creating additional flexibility and stability. The restorations are also able to be placed in an aesthetically-pleasing way due to the comprehensive engineering the implants possess.
"My passion is providing the best restorative dentistry services to my local patients," adds Dr. Akeel. "Bicon Dental Implants have allowed me to create healthy and beautiful smiles that look and function naturally. Patients can regain their quality of life with a dental implant procedure that will allow them to smile for years."
Dr. Akeel is proud to provide a variety of
dental implant procedures
, including
single tooth replacement
,
multiple teeth replacement
,
mini dental implants
, and
implant-supported dentures and bridges
.
About Dr. Ed Akeel and Dentistry By Design
In July of 1981, Dr. Akeel graduated from the University of Alexandria in Egypt with a Bachelor's degree in Dental Medicine and Surgery. Following graduation, he successfully completed a two-year review at New York University, passing both parts of the national and state dental exams in 1983. Dr. Akeel then passed New York's Clinical Examination and became a licensed dentist in April of 1984.
In November 1985, Dr. Akeel established his own private practice and was introduced to the business aspects of dentistry. Shortly thereafter Dr. Akeel and his family moved to Charlottesville, VA, where his practice has flourished ever since. During his tenure as a dentist, Dr. Akeel began to develop a passion for implant dentistry, creating comfortable and perfectly fitting dentures and using the new Invisalign technology to produce a beautifully aligned smile. He continues to bring creative, modern dentistry to the local area, allowing him to create extraordinarily beautiful smiles.
For more information, please visit
http://www.dredakeel.com/
Email Dentistry By Design