Holland Bloorview prepares to host magical camp where illness and disabilities disappear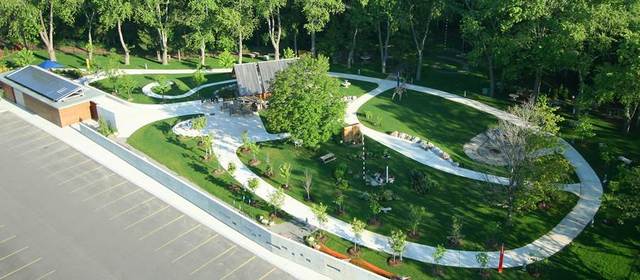 Toronto, April 24, 2015 — Holland Bloorview is thrilled to offer kids of all abilities the opportunity to come together this summer to participate in the internationally acclaimed Spiral Garden Day Camp Program.
"Spiral Garden is built on the philosophy that interaction with natural and creative processes provides a context for healing," says CJ Curran, Interim Senior Director, Participation and Inclusion at Holland Bloorview Kids Rehabilitation Hospital. "The simple act of bringing children outside in an environment where they can participate, interact with kids from the community, friends and siblings in a common space and contribute is invaluable to their overall growth and well-being."
For close to 30 years, the artist-run day camp, at Canada's largest children's rehabilitation hospital, has been offering children age six to 18 (with and without disabilities) the opportunity to come together to create a community that values the whole person, promotes individual and group expression, and builds a fun and hands-on relationship with nature and art.
One of the few programs of its kind, Spiral Garden has become an internationally recognized model for promoting health in children who have experienced illness, disability or trauma.
Hidden amongst the tree canopy of the Sunnybrook ravine, kids are free to explore and wander through the organic garden, play and create in paint, clay, puppetry, dress up, music, wood-working, cooking and gardening activities.
Professional artists from the GTA including musicians, expressive art therapists, actors and ceramics artists encourage kids to achieve their best artistically. The children's efforts result in high-quality, imaginative pieces that come together in a performance on the last day of the 10-day program.
Registration is now open, to enroll please call (416) 425-6220 ext. 3317 or
musicandarts@hollandbloorview.ca
. For more information, visit us online at
hollandbloorview.ca/musicandarts
.
About Holland Bloorview Kids Rehabilitation Hospital
Holland Bloorview Kids Rehabilitation Hospital
is Canada's largest children's rehabilitation hospital focused on improving the lives of kids with disabilities. Holland Bloorview is a global leader in applied research, teaching and learning, and client and family centred care. We are a provincial resource transforming care for children with cerebral palsy, acquired brain injury including concussion, muscular dystrophy, amputation, epilepsy, spina bifida, arthritis, cleft-lip and palate, autism and other physical and developmental disabilities. Our vision is to create a world of possibility for kids with disability.
Email Holland Bloorview Kids Rehabilitation Hospital