The Latest Infographic from Concordia Helps Seniors Understand their Long-Term Care Options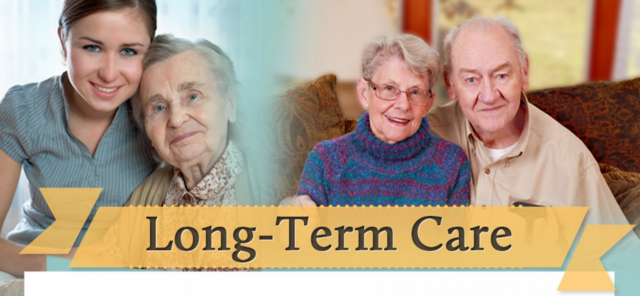 April 30, 2015 - With older age often comes an increased need for care. In fact, over 60 percent of all Americans will need long-term care assistance at some point during their lifetime. Discover how these long-term care services can add comfort to your everyday life with help from the experts at Concordia Lutheran Ministries.
The skilled caregivers at a long-term care facility are trained to enrich the lives of those they care for. No matter if you are ill, injured or disabled, long-term care services may be the ideal solution to help you make the most out of every day.
In the healthcare industry, long-term care services are typically referred to as skilled nursing care. The term helps to delineate between care received from professionals versus the care received from volunteers, family members or friends.
While volunteers are typically able to handle personal care services such as running errands or helping around the house, skilled care providers are able to provide medicine, change bandages and administer shots to the patient.
It is important to recognize the differences between personal care and skilled care providers. While a personal care facility may have some nurses on hand during the day, they do not provide a registered nurse on duty 24 hours a day like a skilled-care facility does. For patients needing a higher level of around-the-clock care, a skilled care facility may be necessary.
Across the U.S., an estimated 20 – 50 million informal caregivers help to care for seniors throughout the country. Most of these caregivers work either a full-time or part-time job, and it's estimated these volunteers lose about $660,000 in wages over the course of their life because of the time they've sacrificed to help others.
Skilled care facilities can help add comfort and relaxation to both seniors and their caregivers, reducing the stresses and personal sacrifices that may arise from lending a helping hand to a loved one. Discover more about what long-term care can offer you by visiting
http://www.concordialm.org/blog/long-term-care
.
For over 130 years now, the compassionate staff of Concordia Lutheran Ministries has made care and comfort their top priority. The skilled-care staff at Concordia provides the health and personal care services you need to help make your stay as comfortable as possible. To learn more about what Concordia can do for you, visit
www.concordialm.org
.
Email Concordia Lutheran Ministries