Auburn Dentist Stays Up-to-Date on Changing Trends in Cosmetic Dentistry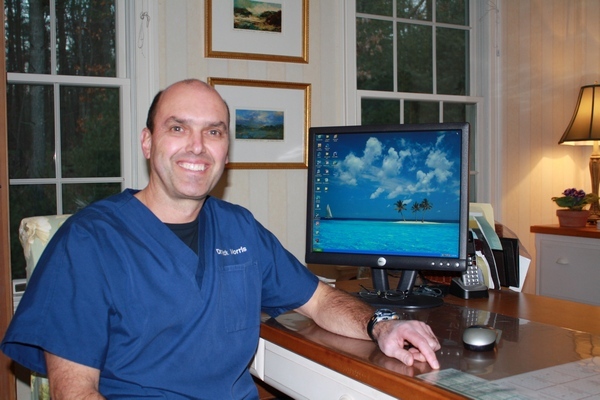 May 5, 2015 - Auburn, MA
– Dr. Richard Morris of Auburn Family Dental helps patients get access to the latest in cosmetic dental care by completing continuing education courses on the subject.
Treatments that fall under the general term of cosmetic dentistry often provide patients with modern solutions to help their smiles look and feel better. Therapies on the cutting-edge of cosmetic treatment include new styles of light-activated teeth whitening, instant orthodontics, and improvements in materials used to make restored teeth look as natural as possible.
In an effort to provide the best in cosmetic dentistry, and to continue to advance his professional knowledge, Dr. Richard Morris of Auburn Family Dental has recently completed a course on changing trends in cosmetic dentistry from the Yankee Dental Congress in Southborough, MA.
The course included information on helping patients evaluate their smiles, offering new trends in treatment – such as Botox for TMJ pain – and even included a discussion of how cosmetic dental care can help patients frame a better understanding of their overall oral health.
As a dental professional, Dr. Morris continues to take advanced education courses to stay current on what modern dentistry has to offer. Learning new and effective cosmetic therapies helps Dr. Morris, and the entire staff at Auburn Family Dental, provide the treatments that patients want and need, with a focus on their overall oral health and wellness.
Auburn Family Dental's current cosmetic dental treatments include Zoom! teeth whitening, composite fillings, porcelain veneers, and other tooth-colored and natural-looking restorations.
For more information on cosmetic therapies, visit the Auburn Family Dental website at afddmd.com.
About Richard S. Morris, DMD and Auburn Family Dental
Dr. Richard Morris graduated from Tufts Dental University in 1985 and is a member of the American Dental Association, Massachusetts Dental Society, and Worcester Dental Society. Auburn Family Dental is unique in offering IV and oral sedation to patients, and also provides cosmetic treatments, such as in-office teeth bleaching. Auburn Family Dental consists of Dr. Richard Morris, Dr. Julie Dambly, Dr. Marshall Sommer, and periodontist, Dr. Jonelle Hopeck. With a number of specialists on staff, Dr. Morris' office is able to provide patients in their community with advanced periodontal care, dental implant placement, and even orthodontic therapy. The whole team at Auburn Family Dental offers superior customer service in a caring atmosphere.
Email Auburn Family Dental