Plano Dental Office Receives Awards for Superior Service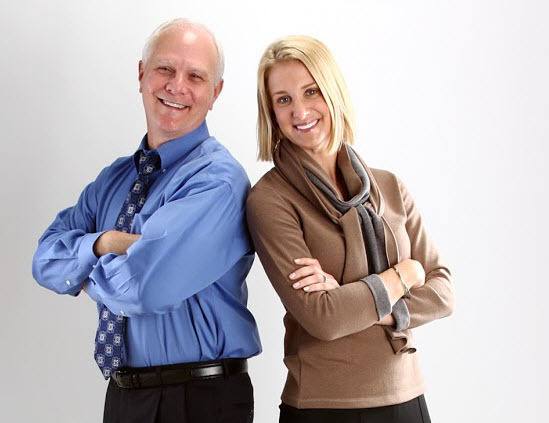 May 5, 2015 - Plano, TX
– The dental office of Dr. Brad Williams and Dr. Nicole Sivie is proud to have received awards from Angie's List and local publications for their commitment to excellence in oral health care.
Williams & Sivie, DDS is a cosmetic dentistry office that has been serving their Plano, TX community with quality dentistry for decades. Over the years, they have proudly received awards for their service, including the Angie's List Super Service award most recently in 2014, as well as "Best Dentist", as chosen by D Magazine, for the years of 2007, 2010, 2011, and 2013.
Brad Williams, DDS, FAGD states, "We're thrilled to have been selected by Angie's List and D Magazine for our customer service and commitment to patient health. Both Dr. Sivie and I make it our goal to treat every patient we see with personalized care and attention that supports their best oral health. To be recognized for this philosophy of care is a high achievement for our entire office."
In order to be eligible for the Angie's List Super Service Award, a business must maintain high customer satisfaction ratings in terms of recent reviews (as far back as three years) and a high total aggregate review score. These qualifications ensure that winners have an established history of excellent service and have maintained that reputation for current customers and patients.
While Angie's List gives recognition for customer review, D Magazine awards recognition for peer review. Their Best Dentist poll is sent to local dentists, where they can make nominations and place their votes.
"To receive both the Super Service award from Angie's List and to be elected by peers through D Magazine as 'Best Dentists' is an honor, " adds Nicole Sivie, DDS, FAGD. "We're so happy to be a valued part of establishing a healthy Plano and will continue to provide the best in dental care for all patients we treat."
To learn more about Williams & Sivie, DDS visit the website at williamsandsivie.com
About Dr. Brad Williams and Dr. Nicole Sivie
Brad Williams, DDS, FAGD attended Texas A&M University and was granted early acceptance into Baylor College of Dentistry, after only 3 years of undergraduate study. Upon earning his dental doctorate, Dr. Williams taught in the Undergraduate Clinic for Children's Dentistry and later started his private practice in Plano, TX. He is an Associate Fellow in the American Academy of Implant Dentistry and a Member of the International Congress of Oral Implantologists, or ICOI. Dr. Williams has completed his Fellowship requirements for the Academy of General Dentistry and was awarded the honor of FAGD in July of 2009.
Dr. Nicole Sivie studied chemistry at the University of Texas at Austin and was accepted to Baylor College of Dentistry after two and a half years of studies. She joined Dr. Williams after graduation in 1998 and the two partnered in 2002. Dr. Nicole is a member of the American Dental Association, Texas Dental Association, Dallas County Dental Society, Academy of General Dentistry, and the American Academy of Cosmetic Dentistry. She completed her Fellowship requirements for the Academy of General Dentistry and was awarded the honor of FAGD in June of 2012.
Email Williams & Sivie, DDS