NYC Prosthodontist in Tribeca Launches Optimized Dental Website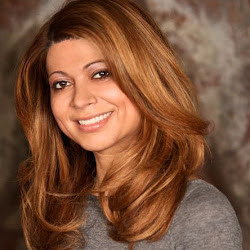 May 8, 2015 - Prosthodontist Dr. Olga Malkin has announced the launch of an upgraded and optimized website for her dental practice in Tribeca. The optimization is part of successful marketing campaign developed and implemented by Ceatus Media Group. Now local patients searching for restorative and implant dentistry - or a prosthodontist in Tribeca, downtown New York City - can easily find information online about the dental services provided by Tribeca Advanced Dentistry.
The upgraded website offers information on the benefits of dental implants, smile makeover, dental crowns/veneers, laser dentistry, teeth in a day and the innovative dental procedure All-on-4 , all of which are offered by highly skilled prosthodontist Dr. Olga Malkin. Current and prospective clients can also find a before-and-after photo gallery with patients that Dr. Olga Malkin has successfully treated.
Dr. Malkin has helped many people find solutions to complex restorative problems. These include full mouth rehabilitation, implant restoration, denture conversion and even implant restorations in just one visit.
Other services provided by the highly qualified periodontists, endodontists and hygienists at Tribeca Advanced dentistry include:
General dentistry
Root Canals
Invisalign
3D scanning
Zoom whitening
To help patients to make better informed decisions, the website also has a blog containing useful information about oral health, benefits and the disadvantages of different dental insurances.
Tribeca Advanced Dentistry is able to care for all your general dentistry needs, from thin porcelain veneers to full-mouth restorations. For more information visit
http://tribecaadvanceddentistry.com
About Dr. Malkin
Dr. Malkin is a certified prosthodontist. After finishing dental school, she received three years of post-doctorate training in comprehensive advanced restorative dentistry at the West Los Angeles (UCLA-affiliated) VA Hospital. Dr. Malkin was featured on "NBC News" as well as "The Doctors" on CBS, where she performed a smile rejuvenation procedure utilizing dental implants and all-porcelain crowns/veneers. She is a member of the American College of Prosthodontics and the American Academy of Laser Dentistry.
Tribeca Advanced Dentistry
23 Warren St 10
New York, NY 10007
Phone: 212-355-4510
Email Tribeca Advanced Dentistry