Hillcrest Dental Group Unveils New Website with Updated, Informational Content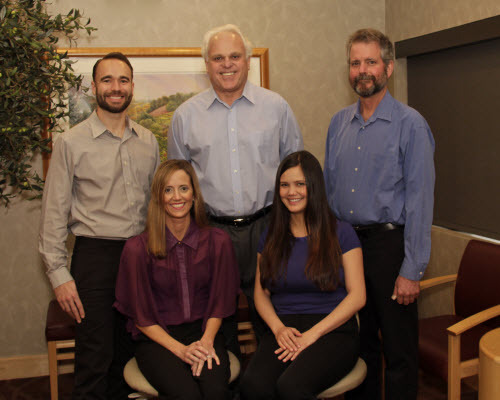 May 19, 2015 - Petaluma, CA
– Hillcrest Dental Group, a family and cosmetic dental office, has recently launched a new user-friendly design for their website and has added informative content to boost user experience.
Petaluma dentists, Dr. Leah DeBerardinis and Dr. David Straub have announced the launch of a newly updated, patient-focused website for their practice, Hillcrest Dental Group. Dr. DeBerardinis, Dr. Straub, and their team of associate dentists and dental professionals are utilizing the website to provide their community with easy access to oral health information and descriptions of dental therapies.
The website features a new site design and informative content about cosmetic dentistry, dental sedation, implants, and more. Additional educational content includes a frequently asked questions page that addresses common concerns on topics ranging from oral hygiene to complex dental procedures.
Hillcrestdentalgroup.net also possesses interactive attributes, which include educational videos and a free Smile Gallery feature to help patients make better informed decisions about their oral health. Via the newly-designed website, current and prospective patients have access to information about providers, financing and payment options, patient forms, and a links page with informative dental resources. Some of the services offered by Hillcrest Dental Group include:
CEREC same-day crowns
Porcelain veneers
Family dental care
Teeth whitening
Dental implants
Dr. DeBerardinis and Dr. Straub hope that the recent updates to the website and the addition of educational content help patients make proactive, informed choices about the health of their smiles and their overall wellness. Dr. DeBerardinis and co-owner Dr. David Straub are joined at Hillcrest Dental Group by associates Dr. Steve Nagle, Dr. Austin Griffith, and Dr. Rosalie Brao.
About Leah DeBerardinis, DDS, David Straub, DDS and Hillcrest Dental Group
Dr. DeBerardinis was born and raised in Sonoma County and represents the second generation of dentists in her family. She received a degree in Neuroscience and Animal Physiology from U.C. San Diego and graduated from U.C. San Francisco Dental School in 2003. While accomplished in all aspects of dentistry, Dr. DeBerardinis has advanced training in Implantology, Oral Surgery, Prosthodontics, and Temporomandibular Disorder. She is certified in A.C.L.S. and Oral Conscious Sedation.
Dr. David Straub was born and raised in Southern California and represents the fifth generation of dentists in his family. He attended UC Santa Cruz and obtained a BA in History and a BS in Earth Science. Dr. Straub then graduated from UCSF School of Dentistry in 1984 with a DDS and a BS in Bio Materials. He was an Assistant Clinical Professor there until 1989, when he decided to devote his full attention to his patients at Hillcrest Dental Group.
Hillcrest Dental Group offers a number of cosmetic, restorative, and preventive dental therapies, including routine cleanings, same-day dental crowns, composite fillings, and dental sedation. For more information, visit the website at hillcrestdentalgroup.net
Email Hillcrest Dental Group